Written by Sue Gee
Thursday, 20 November 2014
Mozilla has announced a new regional strategy for its Firefox browser search facility. It has decided to terminate the existing arrangement with Google and has embarked on a 5-year arrangement with Yahoo as its US partner that comes into effect in December.
At I Programmer we have frequently noted Mozilla's financial dependence on Google and speculated about what might happen when the deal, originally struck with Google in 2004 which made Google the default search engine in Firefox, came up for renewal. With Google's Chrome in advance of Firefox in terms of popularity and the direct competition between then would Google be willing to extend the arrangement on favorable terms, or would Google dump Mozilla?
Now we know the Mozilla has been the party doing the dumping. According to Mozilla employee, Nicolas Nethercote on Hacker News:
Continuing the existing relationship with Google was an option, but Mozilla chose to end the Google relationship.
Of course what we don't know is whether Google's renewal terms forced Mozilla into this position.
In his blog post Mozilla CEO Chris Beard says:
Today we are announcing a change to our strategy for Firefox search partnerships. We are ending our practice of having a single global default search provider. We are adopting a more local and flexible approach to increase choice and innovation on the Web, with new and expanded search partnerships by country
So far there are only details for three countries. In Russia the default search engine with be Yandex; in China it will be Baidu.
In the US it will be Yahoo. The announcement also says:
While we have decided to not renew our agreement for global default placement, Google will continue to be a pre-installed search option.
Beard also points out:
Firefox will now have more choice in search provider than any other browser, with 61 search providers pre-installed in Firefox across 88 different language versions
It will be interesting to see which Search engines become the default in India, the UK and Europe over the coming months for Firefox users who are not already Yahoo users.
In her post on Tumber, Yahoo CEO, Marissa Mayer, expresses enthusiasm for the partnership and suggests that may well extend beyond the US:
This is the most significant partnership for Yahoo in five years and we're so proud that Mozilla has chosen us as their long-term partner in search.
At Yahoo, we believe deeply in search – it's an area of investment and opportunity for us. ... This partnership helps to expand our reach in search and gives us an opportunity to work even more closely with Mozilla to find ways to innovate in search, communications, and digital content. I'm also excited about the long-term framework we developed with Mozilla for future product integrations and expansion into international markets.
Our teams worked closely with Mozilla to build a clean, modern, and immersive search experience that will launch first to Firefox's U.S. users in December and then to all Yahoo users in early 2015.
While the partnership seems a very positive for Yahoo, what does it mean for the future fortunes of Mozilla?
From Nicolas Nethercote we learn that it was the best deal in financial terms:
All the options Mozilla considered had strong, improved economic terms (but the concrete numbers are not public). Because all the options had improved economics, that allowed Mozilla to really consider the strategic outlook.
Another plus point for Mozilla is that Yahoo will support Do Not Track (DNT) in Firefox. DNT is a cornerstone of Mozilla's campaign to be seen as a trustworthy company but is obviously very unpopular with advertisers and therefore presumably with Google.
Chris Beard in upbeat in his verdict on the arrangement which he maintain preserves Mozilla's independence:
Our new search strategy doubles down on our commitment to make Firefox a browser for everyone. We believe it will empower more people, in more places with more choice and opportunity to innovate and ultimately put even more people in control over their lives online.
This is why our independence matters. Being non-profit lets us make different choices. Choices that keep the Web open, everywhere and independent. We think today is a big step in that direction.
Whether it also guarantees Mozilla's survival and it future prosperity we can only wait and see,
---
The Pi 5 Breaks The Mold
29/11/2023
The Pi 5 is an exciting development bringing even more power for not much additional cost, but it also signals a bigger change in the Pi line-up, obscured by secretiveness.
---
Hydra Turns PostgreSQL Into A Column Store
13/11/2023
Hydra is an open-source extension that adds columnar tables to Postgres for efficient analytical reporting. Version 1.0 is generally available.
More News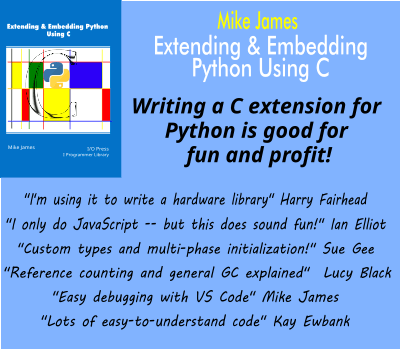 Comments
or email your comment to: comments@i-programmer.info
Last Updated ( Thursday, 20 November 2014 )