Google Gets Closer To Killing Old Style Browser Plugins
Written by Mike James
Tuesday, 25 November 2014
Google announced last year that it was planning to remove support for NetScape style plugins. Now the timetable for removing the feature from Chrome has been announced. How big a problem does it pose?
Plugins used to be the standard way to extend the way browsers handle different types of media. There was a brief period when all of the main browsers offered the Netscape Plugin Application Programming Interface (NPAPI) but IE stopped supporting it for security reasons and now Google is dropping it for a range of reasons.
Google currently offers its own plugin API, Pepper Plugin API (PPAPI) which is essentially a native code interface. The only other browser that supports PPAPI is Opera which uses the same rendering engine. Mozilla have so far said that it isn't interested in implementing PPAPI and Microsoft has long had alternative technology.
In an ideal world there should be no need for plugins because HTML5, and more accurately the ever-increasing number of advanced JavaScript APIs, should make it possible to do things that used to need a plugin. Even so, there are many systems that still rely on using a NPAPI plug in.
You might well be thinking that the biggest problem would be caused by Flash but this is built into Chrome as a PPAPI plugin.
Google provides data to show that NPAPI plugin usage is on the decline:
| | | | |
| --- | --- | --- | --- |
| | Sept 13 | May 14 | Oct 14 |
| Silverlight | 15% | 13.3% | 11% |
| Google Talk | 8.7% | 8.7% | 7% |
| Java | 8.9% | 7.2% | 3.7% |
| Facebook | 6% | 4.2% | 3.0% |
| Unity | 9.1% | 3.1% | 1.9% |
| Google Earth | 9.1% | 0.1% | 0.1% |
Of these the ones to worry about are probably Silverlight and Java.
Despite Microsoft's best attempts to kill Silverlight it looks as if it is still being used. Some of the drop in its use is undoubtedly the switch to HTML video by Netflix. However Silverlight was a favourite for line of business software and it is likely that many company websites will stop working with Chrome.
The same is true of the Java plugin. Many companies, especially banks, make use of Java Applets for secure sign in. These too will stop working once Chrome drops NPAPI.
The timetable for the dropping of support is well defined.
In April 2015 NPAPI support will be disabled by default and NPAPI plugins will be dropped from the Chrome Web Store. Any user needing to continue to make use of NPAPI will be able to override the default setting but this will be "for advanced users".
In September 2015 all NPAPI support will be removed from Chrome and NPAPI plugins will no longer work.
All you can really say is that we have been warned. However, it is another feature that distinguishes Chrome from Firefox. Presumably, for a short while, banks and other companies will have to put "works with Firefox" signs on their web sites. It simply emphasizes the need to select technologies that are standards rather than bolt-on solutions.
Could Google choose to keep NPAPI so that it could be switched on if really needed?
Of course.
---
.NET 8 Released
15/11/2023
.NET 8 has been generally released. This is the latest long term support (LTS) version that will be supported for the next three years. Microsoft says the new version delivers improvements to the perf [ ... ]
---
Magic Prompts For LLMs?
08/11/2023
Are there magic prompts that make LLMs disgorge the results that you want? New research suggests that there are and they are short.
More News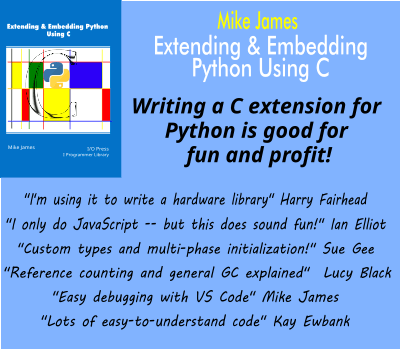 Comments
or email your comment to: comments@i-programmer.info
Last Updated ( Wednesday, 15 April 2015 )