Firefox 64-bit For Windows Coming Soon?
Written by Alex Armstrong
Monday, 02 March 2015
The long-awaited Windows 64-bit version of the Firefox browser is in prospect. It is already available to download in the Firefox Developer Edition Channel.
There has been a 64-bit Linux version of Firefox for some time, but when it comes to Windows the story was very different. Last June we reported:
There was a 64-bit [Windows] version in the nightly channel. Mozilla thought so little of it it was going to shut it down, but was stopped by complaints. Currently it still exists but Mozilla does nothing to advertise it and doesn't really support it.
By November 2014 it looked as though the 64-bit Windows version would be delivered in Firefox 37. This has now become the beta version with no mention of 64-bit for Windows.
Despite complete silence to date on any Mozilla blog, developers can now download and test the 64-bit Windows version (it is Version 38.0a2) without having to go to the extreme of working with the ever-shifting Nightly Builds.
Firefox works with a 6-week cycle with new features first being introduced in the Nightly Build channel. Once considered stable enough to proceed the next step is to the Developer Edition, formerly known as the Aurora channel. This isn't recommended for casual use, let alone production software.
As its page proclaims:
Download Firefox Developer Edition in your language to experience the newest features and innovations in an unstable environment even before they go to Beta. Give us feedback that will determine what makes it to Final Release and help shape the future of Firefox.
If you simply click the Download button on the Developer Edition page you'll be served the default US English 32-bit Windows version. Instead click the Sytems & Languages link to open the list of languages and operating sytem variants. Notice the new icon (second from left) that appeared on February 27th:
and the top item in the What's New in the Firefox 38 Release Notes:
After six weeks the Developer Edition version becomes the beta and then is released as the stable after another six weeks. In the case Firefox 38 the beta is scheduled for the week of March 30th, and a general release is planned for Tuesday, May 12th. Whether the 64-bit Windows feature makes it through these stages, only time and testing will tell.
As an end user I really hope it does meet the schedule. A 64-bit version should offer greater speed, nice but not essential, and greater stability. That is crucial. Currently Firefox falls over far too often on my Windows 7 machine. I have relegated it to being "my other browser", but several of my colleagues have given up on it altogether as it was losing too much of their work and wasting too much valuable time.
So please Firefox developers, download Firefox 38.0a2 soon and give it a thorough testing, making it a browser that is fit for purpose again.
---
Magic Prompts For LLMs?
08/11/2023
Are there magic prompts that make LLMs disgorge the results that you want? New research suggests that there are and they are short.
---
Apache Kyuubi 1.8 Adds Web UI
20/11/2023
Apache Kyuubi 1.8 has been released with improvements including a new experimental Web UI and a new chat engine with OpenAI ChatGPT backend.
More News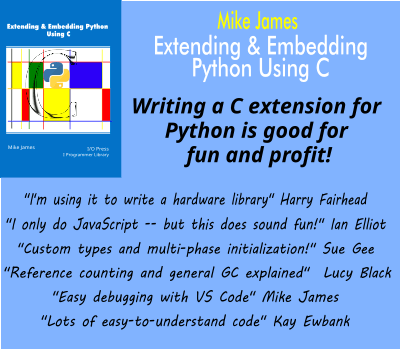 Comments
or email your comment to: comments@i-programmer.info
Last Updated ( Monday, 02 March 2015 )