Mozilla Kills Shumway Its Flash Replacement
Written by Ian Elliot
Wednesday, 24 February 2016
Mozilla seems to have retired Shumway. There hasn't been an official announcement, but we have to infer that as it is from the fact that it is now in the Firefox Graveyard. Does this matter?
Shumway is/was an open source project to implement Flash Player using nothing but JavaScript and HTML5. It did manage to run many Flash games and streaming media but of course there were always exceptions and the Shumway motto was "Are We Flash Yet".
The idea was that sometime in the near future Shumway would be included as standard as part of Firefox. This would allow Firefox to run Flash content without the need for a plugin. The need for this is that the Flash plugin has long been regarded as a security problem and Mozilla had decided not to support any NPAPI plugins from some time in 2016.
When the Shumway project was announced most assumed that this was going to be Mozilla's solution to the Flash problem. Google had solved the same problem by integrating Flash into Chrome with Adobe's help. Mozilla, on the other hand didn't get any help, and so started the Shumway project to implement Flash in HTML 5 and JavaScript. This also seemed to fit in with the way it had removed the need for a PDF reader plugin by adding a native PDF facility.
There is no question that Flash is dying. Adobe has moved away from it and the final blow is that Google has announced that it will no longer accept Flash-based advertising from the start of next year. Even though Flash is dying there is still a lot of it embedded in existing websites - including YouTube videos.
The intention was to roll out Shumway specifically to handle Flash advertising as standard in the future, but this seems to have been abandoned. If you look at the GitHub activity charts, the project seems to have cooled gradually from a peak in May of 2014 to a complete collapse in October 2015. Not much seems to have happened at all after this. The Wiki was last updated on the 28th June 2015 and now the project has been moved to the Firefox Graveyard, which means that work on it has effectively stopped - despite there being no announcement about its future.
You can argue that the need for Shumway has reduced with Google dropping Flash advertising. You can even argue that Mozilla should never have supported Flash advertising in the first place. However, there is still lots of Flash content out on the web. Much of it will never be upgraded and Mozilla dropping Flash support in Firefox is hardly in the tradition of being backward compatible.
Mozilla does seem to be cutting projects at in a way that suggests it has resource problems. Shumway was initially praised as being the success of JavaScript and HTML 5 over old technologies such as Flash.
With Shumway gone, Flash has almost no support. Apple's Safari browser hasn't supported it for a while, you can download a plugin for IE10 and Opera and while Chrome has in-built support, for how much longer is a good question.You can see that the situation for Flash in the browser is very bleak. The sad thing is that Shumway had the potential to be the safest way to run Flash of all.
Goodbye Flash Gordon Shumway.
More Information
Related Articles
Shumway - Flash In HTML5 Is Part Of Firefox
Death Of Flash And Java Applets
Shumway - Mozilla's JavaScript Flash Player
Google Gets Closer To Killing Old Style Browser Plugins
Chrome Drops Support For Plugins
Firefox Runs JavaScript Games At Native Speed
Chrome Native Client Goes ARM and Portable
Chrome native apps split the browser world
To be informed about new articles on I Programmer, sign up for our weekly newsletter, subscribe to the RSS feed and follow us on, Twitter, Facebook, Google+ or Linkedin.
---
Amazon Working On Olympus LLM
24/11/2023
According to Reuters, Amazon is working on a large language model (LLM), codenamed "Olympus". With, reportedly, 2 trillion parameters, it is twice the size of OpenAI's GPT-4 model.
---
GameMaker Free For Non-Commercial Use
30/11/2023
GameMaker, for creating 2D platform games and now part of the Opera family, has made a change to its prices and terms and it is good news. GameMaker is now free for non-commercial purposes on all [ ... ]
More News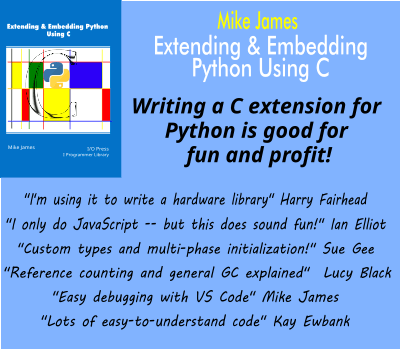 Comments
or email your comment to: comments@i-programmer.info
Last Updated ( Wednesday, 24 February 2016 )