Mozilla Pulls Plug on Firefox for Metro
Written by Ian Elliot
Monday, 17 March 2014
Mozilla has abandoned the Windows 8 version of its Firefox browser just before its scheduled debut. The decision is being justified on the grounds of low adoption and poor prospects.
Writing on the Mozilla Blog, Johnathan Nightingale, Vice President of Firefox said:
The team is solid and did good work, but shipping a 1.0 version, given the broader context we see for the Metro platform, would be a mistake.
He goes on to outline some of the history of the project and why it seemed a good idea when it was started in late 2012 - which explains the Metro moniker since that is what Microsoft were still calling its new Windows 8 interface at that time.
The timing is important - it was a point at which most people assumed Windows 8 would be a success and to stay in the browser game Mozilla needed a browser that worked under WinRT.
As Nightingale now states:
... it looked like the next battleground for the Web. Windows is a massive ecosystem and Microsoft pushes its new platforms hard.
So putting Firefox on this platform it seemed worth the effort - even though without help from Microsoft it meant trying to fathom the inner working of its hybrid platform from the outside, a task which the Mozilla team tackled with enthusiasm.
Back in March 2012 we reported Mozilla developer Brian Bondy explaining the ambitious idea:
Unlike Metro applications, Metro style enabled desktop browsers have the ability to run outside of the Metro sandbox. Meaning not only can we build a browser, but we can build a powerful browser which gives an experience equal to that of a classic Desktop browser [that should] have access to most Win32 API and the entire new WinRT API.
Two years on Nightingale refers to the uphill struggle that the team tackled:
At first, it looked like we would be locked out completely. We eventually broke open Metro (though never the RT line of ARM-based products) and we got to work.
At the end of last year Bondy, having brought us the ABCs Of Firefox Dev In Easy Videos, left Mozilla and joined Khan Academy but whether or how this impinged on the scrapping Firefox Metro is unknown. The decision is explained solely in terms of Windows 8/8.1 dismal adoption which Nightingale charitably describes as "pretty flat". He does have interesting statistics to back this up:
On any given day we have, for instance, millions of people testing pre-release versions of Firefox desktop, but we've never seen more than 1000 active daily users in the Metro environment.
So even though Version 1.0 of Firefox Metro wasn't far from being production ready it was anticipated that due to lack of testing it simply wasn't worth the additional effort.
It is difficult to work out who are the losers in this situation.
Clearly the users of Window 8/8.1 no longer have a choice of Firefox as a browser that works under the Desktop and WinRt environments - however they can still and do opt to user Firefox and Chrome on the desktop. This leaves IE as the only browser that will run on the desktop and under WinRT and the only browser that will run on Windows RT the ARM version of the OS.
Is this what Microsoft wants? At the moment probably, but the fact that Mozilla's action makes clear that the platform it seeks to have sole control over is negligible puts things into context.
On the other hand, for Mozilla it seems to be the correct, if somewhat overdue, decision and appears to be part of a new resolve to focus it efforts on its core concerns. Just a week previously Mozilla announced ceasing in-house development of its single sign-on project, Persona, again to concentrate its efforts elsewhere.
The blog post from Mozilla's Identity team Transitioning Persona to Community Ownership explained:
Persona received less adoption than we were hoping for by this point. ...Meanwhile, Firefox and Firefox OS need a suite of integrated services (Sync, Marketplace, Find My Device) backed by a common account system (a "Firefox Account"). We believe that these needs are more time sensitive, and thus higher priority, than Persona.
Mozilla has large but not inexhaustible resources and opening up new areas such as Firefox OS is very nearly more than it can manage.
More Information
Related Articles
Firefox Metro Preview Available
Metro Firefox Makes Rapid Progress
Work Starts on Metro Firefox - The Birth of the MetroTop App
Mozilla Plans Metro Firefox For Windows 8
To be informed about new articles on I Programmer, install the I Programmer Toolbar, subscribe to the RSS feed, follow us on, Twitter, Facebook, Google+ or Linkedin, or sign up for our weekly newsletter.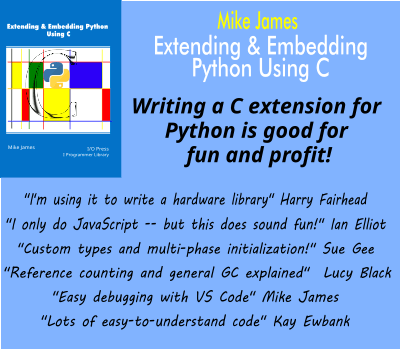 Comments
or email your comment to: comments@i-programmer.info
---
Microsoft Releases Playwright Test Runner
16/11/2020
Microsoft has released a preview version of Playwright Test Runner, a zero config cross-browser tool providing end-to-end testing for web apps. Features include browser automation for Playwright, Jest [ ... ]
---
The Most Important Features To Include In An E-Commerce App
27/11/2020
An e-commerce application serves a clear and simple goal. To make it successful, there are several tips to keep in mind when starting a new project. Learn what they are, and create an effective e-comm [ ... ]
More News
Last Updated ( Tuesday, 18 March 2014 )