Written by Kay Ewbank
Thursday, 27 August 2015
Microsoft has created Windows 10 virtual machines for download to coax people into testing Edge, the web browser replacement for Internet Explorer.
The VMs expire after 90 days, and are available in a number of virtual machine formats.
At the same time as the announcement of the VM downloads, Microsoft removed the "Beta" tag from Microsoft Edge Dev, and will be redirecting modern.ie to the replacement site.
Modern.ie was the site where web developers could build and test web sites using tools such as a static code scan and online and offline virtualization tools for IE. The Edge Dev site is its successor, with updated versions of Microsoft's cross-platform site testing tools.
I suppose this means that Microsoft now thinks that Edge is modern and IE isn't.
Writing about the release of the VMs on the Windows blog, Antón Molleda, the program manager for Microsoft Edge (formerly known as Project Spartan) said that the team has automated the process used to create the virtual machines, so future updates will be available more quickly as the platform is updated, adding that by popular demand:
"we'll also be supporting new formats for VMs, starting with Vagrant boxes (with VirtualBox) and QEMU".
The blog post says the team is also continuing to work on making Microsoft Edge available via Azure RemoteApp, though no mention was made of when this will be available, other than that further updates will be provided as the team makes progress.
In practical terms, the updated Edge Dev site has improved markup to make the site and tools work better with assistive technologies. There are more answers on the FAQ page about Windows 10, and the test drive demos have been updated, partially by moving some of the older demos such as Fishbowl and MazeSolver to the Github repository.
There are a number of new features in development for EdgeHTML, that will begin to appear in preview builds for Windows Insiders "soon", prior to being released to the general public. There are new CSS features (mutability pseudo-classes and range pseudo-classes); the File APIs get a new download attribute that signifies the resource should be downloaded rather than being navigated to; forms have some new input types and an oninvalid event handler; and graphics have new canvas blending modes.
Other new features that have previously been announced will also start to appear in preview builds soon, including extended srcset and sizes; the <template> element, and the WebRTC – Object RTC API, which lets mobile endpoints to talk to servers and web browsers with Real-Time Communications (RTC) capabilities via native and simple JavaScript APIs.
It all goes to prove that there is nothing like starting over to give a project that clean lean and cut down feel.
I wonder how long it will be before Edge becomes bloated - maybe it will be renamed Wedge.
---
How High Can Kotlin Go?


22/11/2023




Having entered the Top 20 of the TIOBE Index in September 2023, Kotlin has continued its upward trend. Is it going to break into the Top 10 any time soon? Could it emulate Python and rise to the top?

[ ... ]

---
Spatial Data Management For GIS and Data Scientists
24/11/2023
Videos of the lectures taught in Fall 2023 at the University of Tennessee are now available as a YouTube playlist. They provide a complete overview of the concepts of GeoSpatial science using&nbs [ ... ]
More News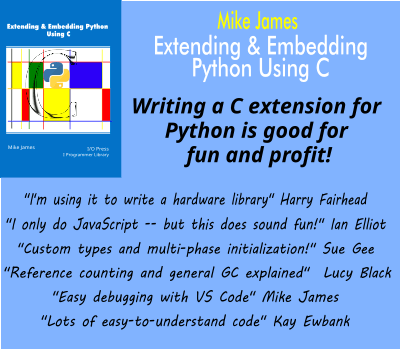 Comments
or email your comment to: comments@i-programmer.info
Last Updated ( Thursday, 27 August 2015 )