Microsoft Buys Xamarin - About Time Too
Written by Mike James
Thursday, 25 February 2016
Microsoft has announced that it is to acquire Xamarin, a move that is only surprising because it has taken so long.
If you have missed out on the story of Xamarin then it is worth reading a quick potted history.
Xamarin was founded in 2011 to make some money out of Mono and related .NET technologies. Miguel de Icaza, the man behind the Gnome project, created an open source version of .NET, but his company Ximian was acquired by Novell and then by Attachmate who more or less shut the project down. De Icaza and Nat Friedman then founded Xamarin to keep it going.
The key direction that Xamarin took was to put .NET development into other platforms. After creating Xamarin Studio, it was in theory as easy to use .NET and C# in particular to create iOS, OSX and Android apps as it was to create Windows apps.
In many ways Xamarin was doing what Microsoft needed to do, i.e. to make .NET cross platform. In the early days Xamarin was something of an irritation to Microsoft because it was bringing Microsoft technology to other operating systems while Microsoft was absolutely focused on creating the disaster that was Windows 8 and Windows Phone. With the change of direction brought about by the appointment of Satya Nadella, it suddenly looked as if Microsoft was going to simply trample Xamarin because it was going down the same road. When Microsoft open sourced .NET it more or less made the efforts of the Mono team look futile. With the increasing move to .NET and its infrastructure being open sourced, things didn't look so good for Xamarin.
However, things didn't turn out quite as expected. Xamarin managed to out-innovate Microsoft and cooperated with it to get its products into Visual Studio. It was at this point that a takeover of Xamarin by Microsoft looked like a smart move. Why would Microsoft expend all that energy and money on going down the same road as Xamarin when it could just buy Xamarin.
The expectation and speculation continued right up to yesterday's announcement with the only mystery being - why did it take so long? Perhaps the recent deal with Oracle to bring developers to Oracle Cloud rather than Azure was the final straw. The price is undisclosed but Wall Street Journal estimates somewhere between $400 and $500 million. Xamarin had already raised $82 million and it has 15,000 customers in 120 countries.
Xamarin seems to have been a commercial success, but this success has not won it many admirers in the programming community. Many programmers have commented on the high cost of Xamarin's tools and the quality its support. Perhaps Microsoft will provide a community edition and incorporate Xamarin deeper into Visual Studio.
There are some downsides of the Xamarin acquisition, at least in the short term. One of the problems with the "new" Microsoft is that it now offers a bewildering array of alternatives. The innocent programmer often has far too many choices to achieve any given end. Xamarin's technology is yet another do-it-all universal approach to programming under .NET. If it is all going to work out, Microsoft now needs to streamline its current mess of programming technologies into something that looks simple and unified.
This is easier said than done.
More Information
Welcoming the Xamarin team to Microsoft
Related Articles
Microsoft And Xamarin Collaborate To Bring Native iOS and Android To Visual Studio
Is Microsoft Going To Revitalise .NET With Xamarin Acquisition?
To be informed about new articles on I Programmer, sign up for our weekly newsletter, subscribe to the RSS feed and follow us on, Twitter, Facebook, Google+ or Linkedin.
---
Microsoft Windows Announced 40 Years Ago
12/11/2023
Although it didn't launch until 1985, Microsoft Windows was announced in November 1983. It signaled the move for users from the command line to a GUI environment, something that some programmers still [ ... ]
---
Helidon Microservices Framework Version 4 Reaches General Availability
16/11/2023
Helidon, the open source microservices framework by Oracle, has been updated to version 4, just a month after the release of Java 21. With this release Helidon becomes the world's first virtual [ ... ]
More News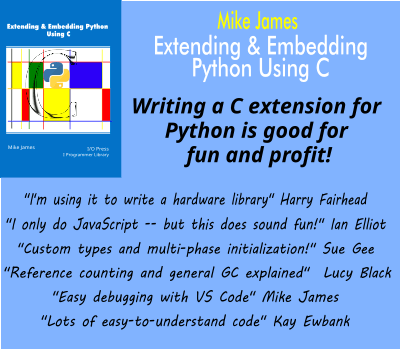 Comments
or email your comment to: comments@i-programmer.info
Last Updated ( Thursday, 25 February 2016 )