Written by Mike James
Monday, 23 March 2015
If you missed the online dotnetConf earlier in the month then don't worry because all of the videos are now available for you to watch at your leisure.
In fact it makes you wonder why anyone would join the live streaming on March 18th and 19th? Do we have to have the pretence of a physical conference to make information-fests like this one possible?
The 2-day conference has produced 16 hours of video so it is unlikely that you will want to see it all. There are a few that are very worth seeing, however.
.NET 2015 Overview
A lot of this video is vague hype but it does give you an idea of where we are. When did it become .NET 2015?
.NET Core Deep Dive
This tells you the thinking behind .NET Core and the differences between it and the full .NET Framework.
WPF in 4.6 and beyond
The good news in this video is the fact that WPF is on the move again. Most of the promises, however, are centered on getting performance improvements and handling new, well new to WPF, developments such as touch input and high resolution screens.
Introduction to ASP.NET5
If you have lost the plot when it comes to ASP.NET then this video might give you some clues as to what is going on:
For the rest of the presentations visit the dotnetConf 2015 website.
---
Advent Of Code 2023 Unlocked
01/12/2023
December 1st is the day on which, each year, Eric Wastl opens a very special advent calendar. You don't get rewarded with chocolates in the Advent of Code - instead it's stars for solving coding puzzl [ ... ]
---
.NET Aspire Now In Preview
28/11/2023
Microsoft has previewed .NET Aspire, which they describe as stack for building observable, production-ready cloud-native applications. Aspire is included as part of .NET 8.
More News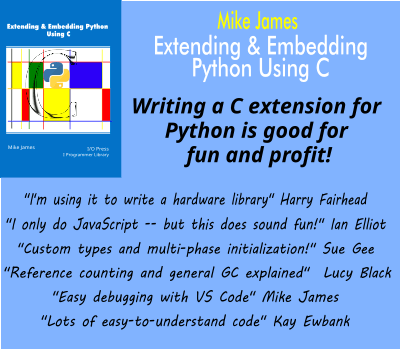 Comments
or email your comment to: comments@i-programmer.info
Last Updated ( Tuesday, 24 March 2015 )