JetBrains Toolbox - An Unwelcome Change
Written by Sue Gee
Friday, 04 September 2015
JetBrains has announced that it is moving to a subscription service for its range of desktop developer tools, which it is bringing together as JetBrains Toolbox. The response from its users has been overwhelmingly negative. Will this be enough to make JetBrains think twice?
The email sent to I Programmer tries to put a positive spin on the new revenue model stating:
There is a change in the JetBrains licensing and distribution model which will affect all JetBrains individual productivity tools. These products now fall under the JetBrains Toolbox and will be available on a monthly or yearly subscription basis, instead of the perpetual licensing model, which is being replaced.
The new unified distribution model for products in JetBrains Toolbox comes with a lower price tag and simplified license management. Customers can pick one or more tools from JetBrains Toolbox that best suit their current needs, or go for the 'All products' plan that features extra savings.
The following developer tools are included in the JetBrains Toolbox:
IntelliJ IDEA Ultimate Edition
AppCode
CLion
PhpStorm
PyCharm Professional
RubyMine
WebStorm
ReSharper Ultimate which includes ReSharper, ReSharper C++, dotTrace, dotCover and dotMemory
As from November 2, 2015, the previous perpetual licences, which gave devs outright ownership of a specific release of one of its products will be withdrawn. Instead devs will be have to renew their subscriptions on a monthly or yearly basis in order to continue to use them.
According to the JetBrains Licensing and Purchasing FAQs the benefits to customers of the new subscription model are:
Lower entry prices for new customers
Substantial discounts for existing customers
Optimization of costs by providing flexible purchasing based on actual needs
Operation costs instead of assets
Have a simplified and transparent subscription model are also put forward as benefits of the proposed scheme.
The announcement on the JetBrains blog suggests that the changes come in response to customer demand, arguing that as developers now work with multiple languages they will welcome the ability to work with multiple tools. The post even includes a couple of tweets to illustrate this:
The announcement also makes the point:
our existing upgrade subscription mechanism has worked very well for thousands of customers
something that is echoed in many of the hundreds of comments (over 500 at the time of writing) from loyal members of its users base which are almost unanimously negative with the majority of commenter's announcing their intention NOT to continue to use the JetBrains tools they have relied on and have enthusiastically advocated.
The main point to emerge from the comments is that users have a deep rooted objection to a subscription model which is often represented as being akin to "renting" software.
Whereas previously these customers were generally willing to upgrade their subscriptions on an annual basis when JetBrains brought out new releases with new features, they did not feel forced to do so. There is also the worry that without the impetus to provide new features to encourage devs to re-subscribe the tools will tend to stagnate.
Another controversial aspect is the need for Internet access in order to maintain a subscription, a problem for devs who work for organizations such as banks that insist on high security. While customers in an internet-restricted environment have the option of installing a license server inside their network this isn't seen as a workable solution by many.
Over 200 comments have also been made on the Reddit Programming thread, How JetBrains Lost Years of Customer Loyalty in Just a Few Hours, many from devs who are planning to find alteratives including Eclipse, NetBeans and Visual Studio. There is another post on Reddit which provides a letter that you can customize and email to JetBrains to petition them to reconsider.
This backlash appears to be having an effect and an Update has appeared on the original announcement saying:
We want you to rest assured that we are listening. Your comments, questions and concerns are not falling on deaf ears.
We will act on this feedback.
It is clear that JetBrains faces a dilemma. With so many products to support a subscription model would free it from the need to continuously produce feature rich updates in order to generate revenue. But it clearly can't risk losing its loyal user base.
---
Amazon Previews Q, Its AI-Powered Assistant
04/12/2023
Amazon has announced Q, a generative artificial intelligence powered assistant that can be tailored to the data in a specific organization.
---
Google Resumes Transition To Manifest V3
17/11/2023
Google has resumed the planned deprecation of Manifest V2, giving notice to Chrome extension developers that Manifest V2 extensions will be phased out as early as June 2024 in the prestable versions - [ ... ]
More News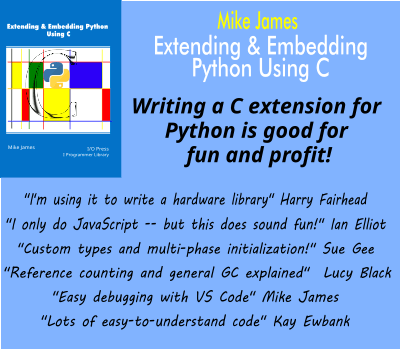 Comments
or email your comment to: comments@i-programmer.info
Last Updated ( Friday, 04 September 2015 )