Mozilla Closes Connected Devices Unit
Written by Ian Elliot
Friday, 03 February 2017
Mozilla has finally recognized what was obvious to most of us - that the attempt to get Firefox OS reborn as an IoT operating system was doomed to fail. It has closed its Connected Devices Unit with the loss of 50 jobs.

The first thing to say is that all of the information in this report comes from a single source - a report in CNET. No comment or official word from Mozilla. Even so the news isn't exactly unexpected.
Mozilla's original idea to take a standalone version of Firefox to mobile phones was a good one. We still don't have an open source mobile OS and Firefox OS promised to make HTML/JavaScript web apps its own native apps. This sounded too good to be true, and to an extent it was.
The problem was in getting all those additional APIs needed to allow JavaScript to work with the phone's hardware. This was more difficult than expected and the results weren't W3C standards. In addition, Firefox handsets never really took off, despite some backing from carriers. The intention was that Firefox OS would be cheap enough to make it attractive to emerging markets. The problem was that having a browser as the phone's frontend put a lot of strain on the hardware and low powered cheap phones were usually slow phones.
When the Firefox Phone project was abandoned last year the idea was to take the OS to other connected devices. That is, Firefox OS was to be an OS for the Internet of Things. This doesn't sound like a good idea and never did for roughly the same reasons that Firefox Phone failed.
Basically there isn't a lot of demand for an IoT OS fronted by a browser. It sounds like a good idea because some IoT devices are a lot like phones without the ability to actually make phone calls, but this isn't the whole story.
IoT devices come in two general types - small embedded devices or microcontrollers like the PIC and the Arduino and these don't have the power to run an OS. They just run a single program with the help of some system utilities. Then there are the bigger devices like the Raspberry Pi or the Intel Edison and they do run an OS and it is usually a full version of Linux or a specialized Real Time Operating System, RTOS.
While an ARM-based board like Raspberry Pi might look like a bit like a phone the requirements are very different and Firefox OS just doesn't meet them. In short, it might be possible to get Firefox OS to run on an ARM IoT board, and Mozilla was even developing one, but this doesn't make it suitable for IoT applications.
The amount of work needed to get Firefox OS to be a good IoT OS is very large and then there is all the documentation and support needed. Add to this that there is no real need for yet another IoT OS, especially not one with a browser as its frontend.
So where now?
Who knows. In a statement to Ars Technica a Mozilla spokesperson said:
"We have shifted our internal approach to the Internet-of-Things opportunity to step back from a focus on launching and scaling commercial products to one focused on research and advanced development, dissolving our connected devices initiative and incorporating our Internet-of-Things explorations into an increased focus on emerging technologies,"
Which really doesn't tell us anything much.
You can see this as another failure, and Mozilla bashers will, but in many ways it was the initial decision to create Firefox OS in the first place that was the mistake.
To get a new OS onto lots of mobile phones is a big costly excercise and Mozilla just isn't that big.
Firefox OS was a wonderful dream but it's now over.
More Information
Firefox fail: Layoffs kill Mozilla's push beyond the browser
Related Articles
Mozilla Gives Up On Firefox OS
Chrome Apps No Longer On Windows,Mac And Linux
Mozilla Jumps On IoT Bandwagon
Mozilla Confirms End of Firefox OS For Smartphones
To be informed about new articles on I Programmer, sign up for our weekly newsletter, subscribe to the RSS feed and follow us on, Twitter, Facebook or Linkedin.
---
AI Replaces Thousand Dollar Guitar Tube Amps
11/10/2020
The faithful still love their old fashioned technology in the form of analog tube amps specifically, but not always, for guitars. The only problem is that they can cost thousands of dollars. Why not l [ ... ]
---
IBM's Call For Code 2020 Winner - Agrolly
16/10/2020
IBM this week awarded the 2020 Call for Code grand prize of $200,000 to the creators of an app that helps small farmers threatened by climate change decide what to plant and w [ ... ]
More News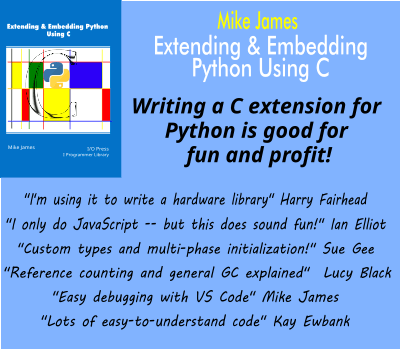 Comments
or email your comment to: comments@i-programmer.info
Last Updated ( Friday, 03 February 2017 )