The Remarkable Rise of Raspberry Pi
Written by Janet Swift
Sunday, 19 March 2017
Raspberry Pi recently celebrated its 5th birthday and during the celebrations Eben Upton, founder of the Raspberry Pi Foundation announced that it had become the third best selling general purpose computer platform, behind only the Mac and the PC.
What Upton told the Raspberry Pi community gathered in Cambridge, UK, was that, taking all models of together, the Pi had clocked up sales of 12.5 million boards in five years and:
"The Commodore 64 had, until recently, the distinction of being the third most popular general purpose computing platform ... what I'm here to celebrate [is that] we are now the third most popular general purpose computing platform after the Mac and PC."
As with all claims based on statistics, there is some dispute about this.
The figures for the Commodore 64 sales are based on a 2011 post on pagetable.com by C64 enthusiast Michael Steil who in answer to his own question "How many Commodore 64 computers were really sold?" wrote:
Nobody doubts that the C64 was the greatest selling single computer model of all time, it even made it into the Guinness Book of World Records, but nobody quite knows how many it really was: Most sources say 17 million, others say 22 or even 30 million. With a high degree of confidence, I can now say that Commodore only sold 12.5 million units – how I would know that, you ask, and how do I dare to contradict well-known facts? By analyzing serial numbers!

Steil produced this chart on the basis of his analysis:
But is 12.5 million too low an total? It was Commodore Founder Jack Tramilel who came up with the estimate of "between 22 and 30 million" and Commodore's 1993 Annual Report that reported 17 million units had been sold. We can't even look to Wikipedia to mediate as it has:
Units sold 12.5 – 17 million
with a reference to Steil for the lower number and to a 2009 article by Jeremy Reimer titled Personal Computer Market Share: 1975-2005 that included these two charts:
Jeremy Reimer's graphs put into perspective the Commodore 64's third place. In the period 1982-1984 the C64 outsold the IBM PC and it continued to outsell the Mac for the rest of the 1980s. It is only because the Mac has gone on that it is in second place and the IBM PC and its clones - and that is overwhelmingly its clones - really do dominate the scene since 1985.
But the C64 is perhaps a digression. It achieved its sales with a single model over 22 years. The Raspberry Pi has had 8 models but it is only 5 years since the first was launched and more than 12.5 million units is definitely something to celebrate.
The March 2017 issue of MagPi, the monthly magazine devoted to the Pi has this chart to show how the different models contributed to this total:
The accompanying article points out that the Pi Zero W sold about 100,000 in its first four days and has this commentary on the chart:
The Raspberry Pi Model 3 is the best-selling Raspberry Pi. This chart shows that Raspberry Pi 3 has accounted for almost a third of all Raspberry Pi boards sold.
The Model 3 sits next to its immediate predecessor, the Raspberry Pi 2B+ (which has the same board shape but a slightly slower CPU). These two boards account for over half of all Raspberry Pi boards sold.
The rest of the sales are between older models. The original Model A accounts for just 2 percent of sales. So keep one if you've got it as they're pretty rare.
The number of units sold is one measure of success. But it is only part of the story. To quote my colleague Harry Fairhead in his book Raspberry Pi IoT in C (I/O Press):
The Raspberry Pi has had a revolutionary impact on computing
something he attributes to its combination of being cheap and powerful. He also argues that:
it is so low cost that it introduces an era of almost disposable computing and lowers the financial barrier to using advanced computing devices to do all sorts of creative and useful things.
The book is a practical introduction to using all recent models of the Pi, i.e the Pi 2, 3 and 0 to connect real world devices. The Pi's potential for the ever-expanding IoT (Internet of Things) is already well demonstrated and gives it an assured future.
In future years will we see sales of Raspberry Pi exceed those of the PC and Mac combined?
More Information
Sales Soar and Raspberry Pi Beats Commodore 64
Related Articles
Pi Zero Wireless A $10 Birthday Present
Raspberry Pi 3 Confirmed - 64-bit For $35
To be informed about new articles on I Programmer, sign up for our weekly newsletter, subscribe to the RSS feed and follow us on Twitter, Facebook or Linkedin.
---
JetBrains Launches RustRover IDE
13/09/2023
JetBrains has launched a new IDE for Rust developers. The company describes RustRover as combining advanced coding support with an integrated toolchain.
---
Test Your Knowledge With The JS Is Weird Quiz
08/09/2023
How well do you know JavaScript? Put your knowledge to test with the interactive quiz tailored to devs who think they know it all.
More News
Summer SALE Kindle 9.99 Paperback $10 off!!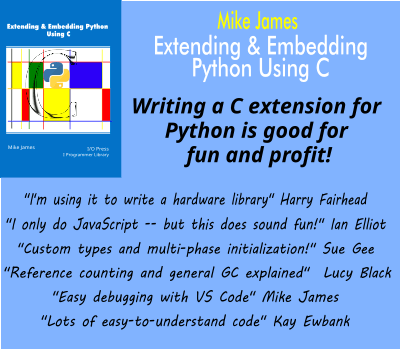 Comments
or email your comment to: comments@i-programmer.info
<ASIN:1871962463>
Last Updated ( Friday, 19 April 2019 )