Amazon Expands Alexa Skills Rewards Program
Written by Lucy Black
Monday, 21 August 2017
Amazon is introducing a system of direct payments to developers who create and maintain the "most engaging" Alexa skills. It is also covering AWS usage charges so that you can't lose out by building and hosting popular skills.
Up until recently Amazon's ploys for into getting developers to create skills for Alexa has been via contests with prizes and periodic giveaways of devices and tee-shirts. The approach could be considered successful if you simply count the number of skills available for Alexa - but this has been at the detriment of their quality. There's a lot of redundancy and many neglected, unwanted and irrelevant skills.
Now Amazon has come up with a rewards scheme that should help to address the issue of quality. It began a trial of cash payments to developers of "top skills" in May - but only in the Games, Trivia & Accessories category. Now this has been expanded to six extra categories:
Education & Reference

Food & Drink

Games, Trivia & Accessories

Health & Fitness

Lifestyle

Music & Audio

Productivity
Anybody who makes "highly-engaging skills" an any of these is eligible for a reward and payments are made separately for the US, UK and Germany.
Quite how much cash you can expect isn't made clear. The FAQ on the Android Developer site states:
Payment is based on the skill's customer engagement. If your skill qualifies, the email you receive from the Alexa team will include your payment amount.
For TechCrunch, Sarah Perez obtained information from an Alexa developer who has been rewarded for game skills who believes the payouts are largely tied to rankings. His guess is that the top six skills get payouts from $5,000 for #1 down to about $2,000 for #6 and that the next 300 or so get payouts from about $1,000 for #7 down to about $100.
On the other hand Voicebot, which was first with news about the payments, revealed an initial payment in May of $133.84 for the MathMania skill - which suggests that payouts are not round figures.
In order to be paid, developers will need to add payment and tax information to their Amazon developer accounts.
Amazon's other initiative applies to anyone who creates an Alexa skill and avoids the situation of having to pay AWS usage charges to host it as this explanation makes clear:
Many Alexa skill developers currently take advantage of the AWS Free Tier, which offers one million AWS Lambda requests and up to 750 hours of Amazon Elastic Compute Cloud (Amazon EC2) compute time per month at no charge. However, if developers exceed the AWS Free Tier limits, they may incur AWS usage charges each month.
So if a skill becomes popular you could have been out of pocket - but no more:
Now, developers with a published Alexa skill can apply to receive a $100 AWS promotional credit and can also receive an additional $100 per month in AWS promotional credits if they incur AWS usage charges for their skill – making it free for developers to build and host most Alexa skills. All you have to do is apply.
So Amazon has provided two financial incentives not just to create Alexa skills but to support and promote them.
More Information
Developers Earn Money for Eligible Skills Customers Love
AWS Promotional Credits for Alexa
Related Articles
Amazon Alexa Extending Its Influence
Google Home Your Personal Assistant
Amazon Opens Up Alexa To Developers and Third Parties
New Products For Amazon's Alexa
To be informed about new articles on I Programmer, sign up for our weekly newsletter, subscribe to the RSS feed and follow us on Twitter, Facebook or Linkedin.
---
Chatbots Hallucinate - Word Of The Year
25/11/2023
The propensity of AI-powered chatbots to provide misinformation is referred to as "hallucinating" and is something that has come to popular attention - to such an extent that the verb "hallucinate" ha [ ... ]
---
Google Indie Games Accelerator 2024
03/11/2023
Google has announced that it has opened submissions for the Indie Games Accelerator 2024, a 10-week accelerator program for high potential indie game studios, designed to help programmers build a succ [ ... ]
More News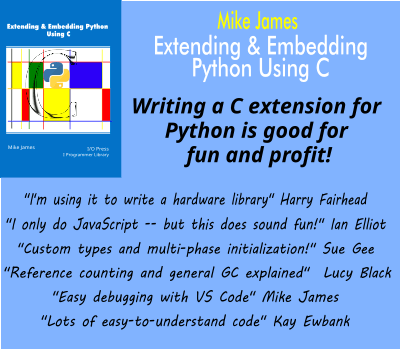 Comments
or email your comment to: comments@i-programmer.info
Last Updated ( Monday, 21 August 2017 )