Mozilla WebThings Project Re-Homed
Written by Harry Fairhead
Tuesday, 22 September 2020
The fledgling Mozilla WebThings project, a laudable attempt to move towards an open and decentralized Internet of Things, is being booted out of its parental nest as Mozilla withdraws it support. Luckily it has been offered a safety net by Krellian.
Or as David Bryant expresses it more diplomatically on Mozilla IoT in his post to the WebThings Community titled Flying the Nest: An important update on Mozilla WebThings:
the WebThings project is being spun out of Mozilla as an independent open source project.
Explaining:
Mozilla is winding down its direct investment in WebThings and is transitioning control and responsibility to the community.
The WebThings project will no longer be directly affiliated with the Mozilla Corporation so will stop using Mozilla trademarks and will instead operate under its own WebThings brand.
Relinquishing WebThings and leaving its community to find an alternative way to maintain it comes as another fallout of two rounds of layoffs amounting to around a third of its workforce in which Mozilla's focus has shifted from being an eclectic mishmash of developer-focused projects by a benevolent non-profit to a concern that has minimizing costs and maximizing revenue as its new goal. Certainly there was going to be no place for supporting a smart home gateway centred on Raspberry Pi whose users were hobbyists and enthusiasts.
In this case I hate to be proved right, but last year when Mozilla WebThings reached Version 0.8 and seemed to be gaining some maturity - and increasing the range of devices it supported - I wrote:
WebThings just graduated from being in an experimental phase to something more serious, but this sort of home IoT is a tough nut to crack. Can we trust Mozilla to be there after we invest time and effort?
Open source is great, but it goes a little wrong when a big organization takes the helm. Projects that look promising can crash and burn the day that the big organization loses interest.
You may never have come across WebThings before. It is an open platform for monitoring and controlling devices over the web, built on W3C Web of Things standards and provides a Gateway which can run on a range of machines including a Raspberry Pi, in which case you need a Zigbee and/or a Z-wave USB dongle to connect devices. The Gateway can run standalone but you could also opt to create a subdomain of mozilla-iot.org to allow you to connect using secure tunnelling over the web.
To quote my earlier report:
Of course, if Mozilla gives up on IoT then this is the part of the package that will break.
In fact an alternative remote tunnelling service is being put in place before the Mozilla servers are shut down on December 31, 2020.
The new service will be made available at webthings.io and has a commercial sponsor, Krellian Ltd. This startup, which was incorporated earlier this year, was founded by Ben Francis, a Mozillain who worked on the Firefox OS before being one of the architects of WebThings in the Mozilla IoT Team.
Another element of continuity as this project transitions to being independent of Mozilla is that responsibility for its governance is being assumed by Ben Francis and Michael Stegeman also from the original Mozilla IoT team.
To repeat my earlier sentiment, home IoT is a difficult environment especially without established standards. Ben Francis seemed to be going about the right way and I do hope he can succeed.
More Information
Related Articles
Mozilla WebThings Beyond Experimental
Mozilla Gives Up On Firefox OS
Mozilla's Things Gateway For Rapsberry Pi
Why The Internet Of Things Has A Problem
To be informed about new articles on I Programmer, sign up for our weekly newsletter, subscribe to the RSS feed and follow us on Twitter, Facebook or Linkedin.
---
AWS Lambda Adopts Java 21
27/11/2023
AWS Lambda functions can now use all the new and useful language features as well as performance improvements introduced in Java 21 as part of the Amazon Corretto JDK implementation.
---
Microsoft Launches SharePoint Embedded
30/11/2023
Microsoft has launched SharePoint Embedded, a new API-only cloud-based file and document management system that can be used by app developers to make use of the Microsoft 365 file and document storage [ ... ]
More News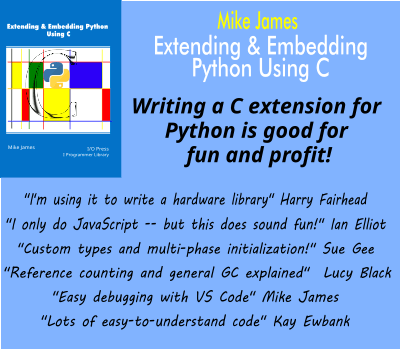 Comments
or email your comment to: comments@i-programmer.info
<ASIN:1871962463>
<ASIN:1871962609>
Last Updated ( Tuesday, 22 September 2020 )