Kinect for Windows To Launch February 1st
Written by Harry Fairhead
Tuesday, 10 January 2012
When Steve Balmer took the stage for his last keynote at CES he announced the date for Kinect for Windows to be launched - February 1, 2012. We now have more details, including the good news that Microsoft has decided not to charge for the SDK or a licence fee for its use.
The Consumer Electronics Show (CES) generally brings lots of hardware and gadget related news each year, but not much that generally is of specific interest to programmers. However, when Steve Balmer took the stage for his last keynote at CES, he announced the date for Kinect for Windows to be launched, February 1, 2012. Some more coherent details that go beyond the launch date were also made available soon afterwards on the Kinect blog.
What is important about this new hardware is that it is targeted at a wider range of situations than game playing. For example, it will support a "near" mode, which allows measuring distances considerably closer than the XBox version. Near mode will handle objects as close at 50cm. To do this sort of thing with an XBox Kinect involved fitting a pair of lenses. Other hardware changes are more minor, such as shortening the USB cable to make it more reliable.
On the software front the SDK will support Windows 7 and 8 and Windows Embedded. The exact details will have to wait until nearer the launch. The really good news is that Microsoft has decided not to charge for the SDK, only for the hardware. This means that if you develop an app for the Kinect then you won't have to pay a licence fee for the SDK, drivers or updates. Microsoft seems happy that it will make some profit on selling just the hardware and the more applications available the better because each one will need at least one Kinect per user.
However, if you are using the Xbox Kinect and the SDK you can't deploy any applications based on it, i.e. the Xbox Kinect is for you to experiment with. Any real apps have to use the Windows Kinect and its SDK. Microsoft will let you continue to use existing non-commercial apps based on the Xbox Kinect beta SDK (commercial apps are forbidden):
"Developers who have existing non-commercial deployments using our beta 2 SDK may continue using beta 2 and the Kinect for Xbox 360 hardware."
and

"To accommodate this, we are extending the time of the beta 2 license from June 16, 2013 for three more years, to June 16, 2016."
The reason is that the price of the Xbox Kinect is subsidized by the sale of games and without the sale of games Microsoft requires that you pay a higher price for the Windows Kinect.
So how much?
The suggested retail price is $249 in the US with an educational discount bringing the price down to $149. So it might make sense to continue to use the Xbox Kinect for experimentation unless you can get the educational discount.
The Windows Kinect will be available on February 1st, 2012 in 12 countries - United States, Australia, Canada, France, Germany, Ireland, Italy, Japan, Mexico, New Zealand, Spain, United Kingdom .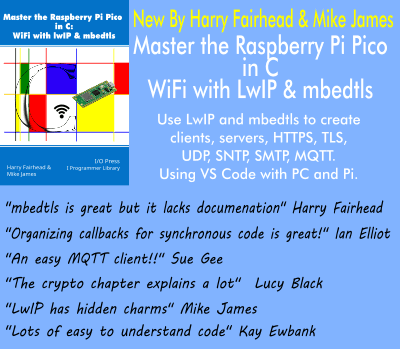 Comments
or email your comment to: comments@i-programmer.info
More Information
Further reading:
Getting started with Microsoft Kinect SDK
Kinect goes self aware - a warning we think it's funny and something every Kinect programmer should view before proceeding to create something they regret!
Avatar Kinect - a holodeck replacement
Kinect augmented reality x-ray (video)
---
IBM Introduces Hybrid Cloud AI/ML Framework
15/07/2021
IBM is introducing CodeFlare, a serverless framework that aims to reduce the time and effort developers spend training and preparing AI and machine learning models for deployment in hybrid cloud envir [ ... ]
---
A Robot That Sticks To the Ceiling By Vibrating!
11/07/2021
This is a nice example of how unexpected effects can be put to good use. Well I think it's unexpected, and I also think that the mechanism behind how this works isn't very clear.
More News
<ASIN:B003O6EE4U@COM>
<ASIN:B003O6JLZ2@COM>
<ASIN:B002BSA298@COM>
<ASIN:B0042D7XMO@UK>
<ASIN:B003UTUBRA@UK>
<ASIN:B0036DDW2G@UK>
Last Updated ( Tuesday, 10 January 2012 )