Microsoft's Surface - What's a Tablet For?
Written by Mike James
Tuesday, 19 June 2012
The overall design of Microsoft's new pair of tablet's perhaps indicates its approach to the genre and the driving force behind Windows 8.
From a programmer's point of view the new Microsoft tablet machines are something of a yawn. There are two models - an ARM based unit running Windows RT and an x86 based unit running full Windows 8. In both cases the operating environment is very limited.
Surface
OS: Windows RT
Weight: 676 g
Thickness: 9.3 mm
Display: 10.6" ClearType HD Display
Battery: 31.5 W-h
Ports: microSD, USB 2.0, Micro HD Video, 2×2 MIMO aerial
Features: Office Home & Student 2013 RT, Touch Cover, Type Cover, VaporMg Case & Stand
Possible configurations: 32 GB, 64 GB
Surface Pro
OS: Windows 8 Pro
Weight: 903 g
Thickness: 13.5 mm
Display: 10.6" ClearType Full HD Display
Battery: 42 W-h
Ports: microSDXC, USB 3.0, Mini DisplayPort Video, 2×2 MIMO aerial
Features: Touch Cover, Type Cover, Pen with Palm Block, VaporMg Case & Stand
Possible configurations: 64 GB, 128 GB
What is missing from the announced specs are probably the most important details - how much will they cost, what is the battery life and what expansion/upgrade is possible?
Notice that the Surface is very thin and light but the Pro is thicker and heavier. The Surface will probably run an Nvidia Tegra chipset the Pro an Intel Core.
Of course as far are development targets are concerned the Windows RT machine is a Metro only arena but the Windows 8 machine should be able to run anything you care to write for it. The restriction is true of any Windows RT machine as only Microsoft has access to the RT "desktop". What this means is that unless you care to craft Metro versions of any desktop apps you might have the only "full" software the RT machine will have is Office Home and IE. Given the spec if it is also clear that the Windows 8 machine is going to be more expensive than the RT machine.
So far the two machines sound very standard but you have to admit that they look nice. Whether or not the look "nice" enough to take on the iPad and Apple in general is a too difficult point for a humble programmer to comment on. However there is the small matter of the keyboards that everyone is making a fuss about.
Both machines come with a choice of two optional covers. The first, the Touch Cover, is a very thin capacitive keyboard - yes a full size keyboard. The second, the Type Cover, is a bit thicker but it features fully moving keys - i.e. a full size standard keyboard. Both keyboards attach magnetically and if you look at the publicity photos they feature very prominently.
The keyboards also include a touchpad. This is interesting because another top feature is the ink based stylus that is included. Perhaps Microsoft don't think that a touch screen is the best way to work after all.
So it seems that what we have are two nice looking tablets running Windows 8 but the only real innovations are the keyboard.
Tablets are generally considered to be devices that users pick when they are consuming content. You use a tablet when surfing the web or reading an ebook. You might use it to draw something and I know there are really keen users who create amazing artwork and type complete novels using an iPad - but for most of the time tablets are about consumption. Desktops and notebooks are for generation and mixed working. You can look at some web pages, copy and paste into another window, type a few words, open a graphing package and use Visual Studio. These are not things best done on a tablet.
And yet. Microsoft have focused on a the input capabilities of its new hardware. Not only do the keyboard feature a lot in the publicity material so does using it with its stand to mimic a laptop or desktop mode of use. The message seems to be that this isn't a tablet to be handheld and used while lying down - this is a "sit up and beg" desktop tablet!
See for yourself - in this Microsoft promo video the keyboard and the "desktop" tablet mode are featured so much that it looks like a laptop:
This approach to tablets as content generation devices is also present in the split personality of Windows 8. We have Metro which is about consumption and desktop with is also about generation. Hence on the Surface and the Surface Pro we have Office in the desktop mode.
If Microsoft is right and we really all do want to use tablet devices as content generation machines then perhaps the new Surface tablets will be a big hit and so will Windows 8. Personally I just think its a big misunderstanding about what users want to do with a tablet and a tablet OS - but I don't mind being proved wrong but I get the increasing impression that Microsoft doesn't understand the tablet format.
Oh yes, in case you were wondering what had happened to the Microsoft hardware that was called "Surface" i.e. the Microsoft Surface Table - it is now called PixelSense.
More Information
(but not much more!)
http://www.microsoft.com/surface/
Related Articles
Windows 8 Release Preview - Marriage of Inconvenience
Windows 8 For ARM Is Something New
Work Starts on Metro Firefox - The Birth of the MetroTop App
Windows 8's Private API - WOA For Developers
To be informed about new articles on I Programmer, install the I Programmer Toolbar, subscribe to the RSS feed, follow us on, Twitter, Facebook, Google+ or Linkedin, or sign up for our weekly newsletter.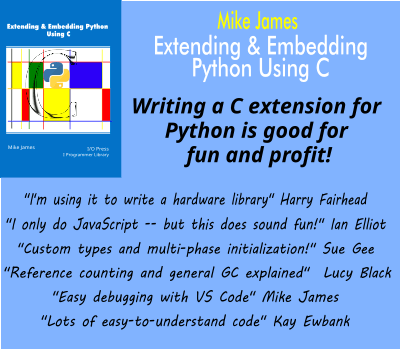 Comments
or email your comment to: comments@i-programmer.info
---
Amazon Previews Q, Its AI-Powered Assistant
04/12/2023
Amazon has announced Q, a generative artificial intelligence powered assistant that can be tailored to the data in a specific organization.
---
Microsoft Launches Secure Future Initiative
16/11/2023
Microsoft has launched the Secure Future Initiative, a focus on improving security that includes software development, new identity protections, and faster responses to vulnerabilities.
More News
Last Updated ( Tuesday, 19 June 2012 )