3D Printing 101 - The Programmer's Angle
Written by Harry Fairhead
Saturday, 11 February 2012
3D printing is the next revolution. It has been around as a concept and a high-end tool for some time. but it is finally beginning to become affordable for personal use. Personal 3D printers will change things and in ways that we can only guess at.
It is important not to overrate the whole idea. 3D printing is not the same as desktop manufacturing. Most made things are composites of many parts, made in many materials. 3D printers produce one part at a time out of one material. This doesn't mean you couldn't print a set of parts and then assemble a finished item but this is not Star Trek "replicator" style manufacturing - at least, not yet.
The important point is that, while the hardware has been developing at a reasonable pace, the software is stuck in last-century mode. If you take a look at the video below, an introduction to 3D printing, then you will see lots of neat machines. They are impressive and it has been a lot of work creating them, but look at the software. These are programs you could have seen running on DOS!
We have yet to see the 3D printer app revolution. We need websites that will help you use your 3D printer to create products that you can customize, buy and download. We need apps that will print a security key for the day and a lock insert that it fits. The list is endless - toys, games, replacement parts, art objects, disposable cufflinks, badges, ...
Watch the video:
Before all this can happen we need some standards. We need interface and 3D layout standards and details of the materials and methods that the printer uses. The same sort of thing happened with personal computers - first the hobbyist/enthusiast phase, then the standards develop.The low cost 3D printers of today look a little homespun at the moment, but then take a look back at the first personal computers.
If you don't think that this is important, consider the fact that Pirate Bay now offers 3D downloads - called Physibles. You download the file and print out the "thing", whatever it is. And if you don't like the kit form 3D printers that are so common on the "Maker" scene, why not just buy a finished 3D printer "Cubify" from 3D Systems at $1,299.
More Information
Related Articles
Printing in Plastic: Build Your Own 3D Printer (Book Review)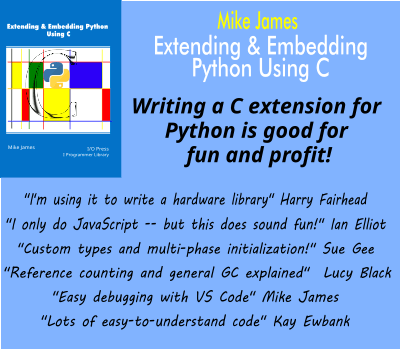 Comments
or email your comment to: comments@i-programmer.info
To be informed about new articles on I Programmer, subscribe to the RSS feed, follow us on Google+, Twitter, Linkedin or Facebook or sign up for our weekly newsletter.
---
PyTorch Developer Day Updates
24/11/2020
The PyTorch Virtual Developer Day is now available online with technical talks and version 1.7 release deep dives. The team also announced updates to PyTorch.
---
Haskell Foundation Launched
05/11/2020
Launched at this week's Haskell eXchange online event, the newly formed Haskell Foundation has been established as a non-profit dedicated to broadening the adoption of the Haskell programming language [ ... ]
More News
<ASIN:1430234431>
Last Updated ( Saturday, 11 February 2012 )