Pivot Podcast Concludes - What Will Be Revealed?
Tuesday, 24 November 2015
The eighth episode of GE's Pivot Podcast has just been released. Will Sam and Ethan find the answers they need to launch DroneAble, which has grown in concept from an app to a start up company?
This "semi-fictional" podcast is intended to do more than entertain. Rather it sets out to alert its target audience of developers about a very real opportunity as explained on its webpage:
The Industrial Internet needs developers to get inspired by big, complex projects that could have a major impact on cities, industries, countries, even the planet.
Woven into the fabric of the on-going story, each episode reveals more about how developers can bring their ideas to this emerging market.
Seven episodes of this drama are already available to download. They tell how software developers Ethan and Sam are brought together in a heroic rescue after a devastating earthquake hits San Francisco and decide to collaborate on an innovative product for marine usage that combines drones and wearables.
Having blown their first pitch in Episode 7 they now are ready to try again. People are impressed with their statup DroneAble but the problem is how to scale the solution.
Shortly before the podcast series began, GE announced plans to enter the cloud services market with Predix, a cloud platform service for industrial data and analytics that is:
more than just cool new technology. It's a fundamental platform for the next kind of industrial company.
Just the sort of company that Sam and Ethan are trying to serve with their app.

In each episode of the drama we hear from real people and given that this series comes from GE the question we've been asking is when are we going to hear from GE and will its contribution supply the missing piece of the jigsaw.
Listen to Episode 8 to hear how Harel Kodesh, GE Digital's Chief Technology Officer has been following the unfolding story and how the Predix Cloud can indeed be the key for DronAble's future.
But if you think we've come to the end of the story - oh no that's just the end of Season One.
More Information
Related Articles
Podcasts Explore Impact of IoT
Predix - A Platform for the Industrial Internet Of Things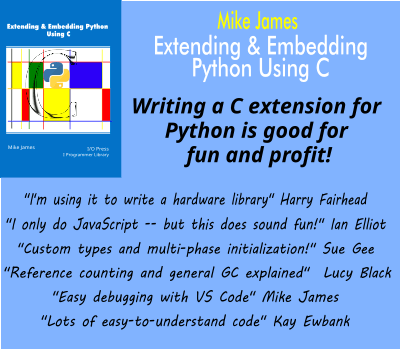 Comments
or email your comment to: comments@i-programmer.info
Last Updated ( Wednesday, 25 November 2015 )