Language Ranking Almost Unchanged Over Time
Written by Janet Swift
Thursday, 16 August 2018
RedMonk has published the latest of its twice-yearly language rankings for Q3 2018. The Top 10 remains virtually unchanged from Q3 2017 and shows only minor variation from Q3 2015. Does this reflect a lack of progress or is it welcome stability.
We've reported the RedMonk language ratings on three occasions in the past and also reported the language ranking on which it was based - the 2010 ranking of Programming Language Popularity from "the Dataists", Drew Conway and John Myles White. The original methodology has been tweaked over the years but as Stephen O'Grady, who writes up the bi-annual exercise, notes in his recent post:
While the means of collection has changed, the basic process remains the same: we extract language rankings from GitHub and Stack Overflow, and combine them for a ranking that attempts to reflect both code (GitHub) and discussion (Stack Overflow) traction. The idea is not to offer a statistically valid representation of current usage, but rather to correlate language discussion and usage in an effort to extract insights into potential future adoption trends.
You might have expected new languages to have replaced existing ones from the very first exercise but this really isn't the case. The top tier languages revealed by Conway and Myles White were, in alphabetical order:
C, C++, C#, Java, JavaScript, Objective-C, Perl, PHP, Python, Ruby, Shell scripts
and comparing this to the latest ranking:
1 JavaScript
2 Java
3 Python
4 PHP
5 C#
6 C++
7 CSS
8 Ruby
9 C
9 Objective-C
only Perl and Shell Scripts, which were in 10th and 11th place are missing.
The new entrant into the top 10 is CSS, which wasn't included in the original. It's inclusion is still cause for controversy but as Harry Fairhead wrote back in July 2015:
I'm not at all sure about putting CSS in there at all, but I suppose even though it is a markup language, it is Turing complete.
Commenting on the static nature of the Top 10, O'Grady writes:
As always, the consistent performance of our Tier 1 languages – the top ten, more or less – is at once surprising and unsurprising. The relatively static nature of the top ten languages is interesting, certainly, in a technology landscape that is best characterized as heavily fragmented and growing more so at an accelerating rate. Conversely, however, it's important to note that the numbers measured are accretive, and as with financial metrics, rates of growth are fastest when projects are new and harder and harder to come by over time. New language entrants are behind from the day they are released, in other words, which makes displacing the most popular languages a significant and uphill battle.
Here's the full picture:
O'Grady singles out a number of changes in the rankings below the top 10 as being worthy of comment, starting with those in JVM languages. Last year he focused attention on Kotlin, despite it being only 46th in the ranking at that time because of its new found status as a first class language for Android. This time he again comments on Kotlin:
To refresh, the conventional wisdom around Kotlin has been that between its clean, modern design (one that inspired Swift) and its elevation to first class citizen status on Android that it's the non-Java JVM language to beat. Its performance within these rankings has done little to discourage this notion; apart from Swift, it's the fastest growing language we've seen. But for this quarter at least, Kotlin's JVM based competitors managed to turn back the clock. Kotlin took a minor step back from 27th to 28th, while its JVM counterparts Scala (12), Clojure (21) and Groovy (21) all showed bounces – some significant. This was notable for Scala in particular, as it had dropped for three consecutive quarters entering this run. What this means for the future has yet to be determined, and Kotlin's future remains bright, but its triumphant ascendance will have to wait for another quarter.
Among the languages that have appeared on the scene since 2010, TypeScript and Go have gained the most popularity and O'Grady's comments on them are worth repeating:
TypeScript dropped for the first time in several quarters. It was a mere two spot slide, and the language remains enormously popular at 16th on our rankings, but it was notable nonetheless. After a one quarter single point drop, Go bounced back, essentially trading places with TypeScript at #14. While the languages are quite distinct in where and how they are used, it will be interesting to see how these languages perform relative to one another moving forward given that they seem to occupy relatively the same spots on the rankings with frequency.
Finally there was one change within the Top 10 which was that Swift which had been tied with Objective-C was demoted by one place. According to O'Grady this isn't too worrying and Swift is expected to climb in the rankings as it manages to become a server side language.
I find the fact that there is so little upheaval among programming languages reassuring and, from experience, I also concur with the selection of those in the Top 10 and even the order of the top three.
More Information
The RedMonk Programming Language Rankings: June 2018
Related Articles
RedMonk Rankings Reveal The Languages We Love
Redmonk Language Rankings January 2017
Top Languages 2015 - Stasis But For Go And Swift
Kotlin - New Language For Android
To be informed about new articles on I Programmer, sign up for our weekly newsletter, subscribe to the RSS feed and follow us on Twitter, Facebook or Linkedin.
---
Eclipse Launches Dataspace Working Group
07/12/2023
The Eclipse Foundation has launched a dataspace working group with the intention of 'fostering global innovation in trusted data sharing'.
---
OpenAI Announces Improved Models And APIs
13/11/2023
OpenAI has announced new and improved models and APIs at its first Developer Day Conference. The company also announced it is reducing pricing for parts of its platform.
More News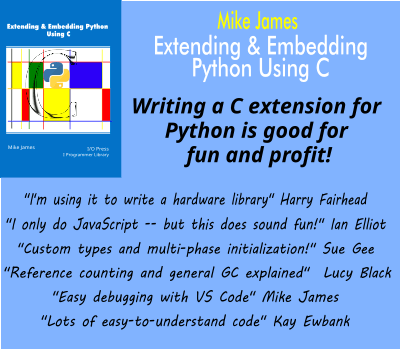 Comments
or email your comment to: comments@i-programmer.info
Last Updated ( Thursday, 25 July 2019 )