Scratch 3.0 Released To Mixed Reaction
Written by Sue Gee
Thursday, 03 January 2019
After months in Beta, Scratch 3.0 was released on January 2nd. Its major changes include support for tablets, ditching Flash - Scratch 3 is based on HTML, CSS and JavaScript - and a new extension system. However, many existing users are deeply unhappy.
Developed from the outset by the MIT Media Lab's Lifelong Kindergaten Group, the visual programming language Scratch was intended to teach kids to code. Over more than a decade since its public launch in 2007, it has established itself as a kid-friendly introduction to coding. Its event-driven, block-based approach, which has been widely imitated, has been a big hit in K-12 education and out-of-school clubs.
In his blog post announcing Scratch 3.0 Mitch Resnik, leader of the MIT Media Lab wrote:
Scratch has grown beyond our most optimistic expectations. There are more than 30 million registered members on the Scratch website, and every month 1 million new people join (most of them ages 8-16). Every day, Scratch community members create more than 200,000 new stories, games, animations and other projects on the site. And the Scratch block-based approach to coding has become the de facto standard for introducing students to coding.
The initial version, Scratch 1 was desktop-only, Scratch 2.0. released in 2013 had both an offline and online editor. Scratch 3.0 was first announced in 2016 and went through several alpha and preview versions before August 1st 2018 when the beta was released. Scratch 3.0 runs on the desktop using Chrome, Firefox, Edge and Safari - but not Internet Explorer. On tablets it needs Mobile Chrome or Mobile Safari. The Scratch Desktop, which requires Windows 10+ or macOS 10.13+, is provided as a offline editor.
According to its FAQs Scratch 3.0:
is designed to expand how, what, and where you can create with Scratch. It includes dozens of new sprites, a totally new sound editor, and many new programming blocks.
Although no coding blocks have been removed in the new version some have moved or changed and the blocks themselves have increased in size to work on touch devices. New blocks include:
New "sound effect" blocks
New operators that make it easier to work with text (strings)
New pen blocks, including support for transparency
New glide block to move easily to a sprite (or random point)
Many new capabilities through "Scratch Extensions"
Extensions are collections of extra blocks in the Scratch editor. Currently there are extensions that enable you to program physical devices (such as micro:bit and LEGO robotics kits) and to translate text, using Google Translate, within your Scratch projects. New extensions will be added by the Scratch Team, so what you can do with Scratch will continue to grow over time. Also the Team is intending to publish specifications and guidelines for others to create and their own extensions.
In his blog post Mitch Resnik explains how the new generation version of Scratch aims to do more than just introduce coding:
But just engaging more students in coding has never been our top priority. Rather, our educational mission is to engage students in thinking creatively, reasoning systematically and working collaboratively—essential skills for everyone in today's society. From the beginning, we integrated Scratch coding activities into an online community, so that students can provide feedback, inspiration and encouragement to one another. And we took a project-oriented approach so that students can learn to express themselves creatively and develop their creative capacities.
Over the past decade, we've found that it's much easier to spread the technology of Scratch than the educational ideas underlying it. So in developing our newest generation of Scratch, we've put special emphasis on supporting the interest-driven, project-based, creativity-enhancing activities that are at the heart of our educational approach.
So why is there so much disappointment surrounding Scratch 3.0?
Some of it likely to be general resistance to change and the difficulty of making existing projects work as expected, but a recurring complaint is that the interface and overall effect is more childish - biased towards the 7-year old end of it age range. The fact that the Scratch desktop doesn't run under Linux is another criticism and it has been pointed out that, although it is free to use, its license means it isn't open source.
A possible source of concern is that Scratch is poised to move out of MIT into a separate nonprofit organization, the Scratch Foundation. Currently the fledgling Scratch Foundation is looking to hire an Executive Director to:
"help build this organization and develop strategies to sustain Scratch as a free, creative platform".
The Executive Director is also expected to work closely with the Lifelong Kindergarten Group at the MIT Media Lab, which will continue to pursue educational research and innovation related to Scratch. But it does sound as though there won't be as much hands on commitment for Mitch Resnik and his team in future.
More Information
Mitch Resnick: The Next Generation of Scratch Teaches More Than Coding
Related Articles
Scratch 2.0 Released - Use It In A Browser
A Programmer's Guide to Scratch 2
To be informed about new articles on I Programmer, sign up for our weekly newsletter, subscribe to the RSS feed and follow us on Twitter, Facebook or Linkedin.
---
Happy Birthday To Wolfi Linux Undistro
27/09/2023
It's the the one-year anniversary of Wolfi, the first community Linux undistro focused on supply chain security. A lot has happened during that year. Let's find out what.
---
W3C Issues Web Sustainability Guidelines
29/09/2023
The World Wide Web Consortium (W3C) Sustainable Web Design Community Group has released a draft report on sustainable web design. The Web Sustainability Guidelines (WSG) 1.0 set out ways to design and [ ... ]
More News
Summer SALE Kindle 9.99 Paperback $10 off!!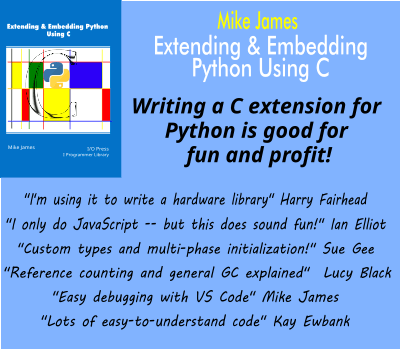 Comments
or email your comment to: comments@i-programmer.info
Last Updated ( Thursday, 03 January 2019 )