Microsoft Pushing VBScript A Little Closer To the Edge
Written by Mike James
Wednesday, 14 August 2019
of extinction. VBScript is one of the variations Microsoft created of the original VB. Now it has decided to drop default support in Internet Explorer. Clearly VBScript is on its way out.
Sometimes when you look back at Microsoft's language record you have to wonder why they bothered. VBScript was an attempt to usurp JavaScript as the language of the browser. Of course, it failed, but for a while people did write VBScript in web pages and even used it to create desktop applications with the browser as the GUI - HTAs.
As it happens HTAs were a great idea and well ahead of their time - sounds like a familiar Microsoft story when it comes to any attempt to move from a native Windows environment.
The latest announcement from Microsoft reads:
"The change to disable VBScript will take effect in the upcoming cumulative updates for Windows 7, 8, and 8.1 on August 13th, 2019. VBScript will be disabled by default for Internet Explorer 11 and WebOCs for Internet and Untrusted zones on all platforms running Internet Explorer 11. This change is effective for Internet Explorer 11 on Windows 10 as of the July 9th, 2019 cumulative updates."
You might wonder why Edge isn't included in the list of browsers not supporting VBS? The answer is Edge had already dumped a lot of Microsoft technology, ActiveX, Vector Markup Language and, of course, VBS.
So in the future any legacy website that uses VBS will need you to make a change to allow it to run. I can't imagine that there are many, but it gives you the overall direction of Microsoft's sentiments toward VBS and perhaps all its legacy Basics.
Of course, Microsoft is best remembered for killing Visual Basic 6 and replacing it with the incompatible, but arguably better, Visual Basic .NET. Leaving Visual Basic Script (VBS) and Visual Basic for Applications (VBA), both based on VB 6.
VBS never really caught on as a web scripting language, but it did become reasonably popular as a Windows scripting language. There are a lot of admin scripts written in VBS and it is important to note that these are not affected by the dropping of VBS from the legacy browsers.
Then there is VBA, which is more or less VB6 with an object model that provides access to the data and operations, and is present in each of the Office applications. Microsoft can't get rid of VBA at the moment, or in the near future - too many companies rely on it. In time it is almost sure to be replaced by JavaScript as Office becomes Office 365 and online only.
So why has Microsoft a down on all things Basic?
I don't think this is quite the story. I don't think Microsoft cares much about anything other than Azure and a future place in the cloud. In this nebulous environment languages are irrelevant - apart from JavaScript and perhaps Python. This is the reason Microsoft is no longer an innovator and leader in the dev world. Instead what we have is the dragging of old carcasses around, the occasional spark when someone notices a way to revitalize an old technology, yes Blazor I'm looking at you, and then a confusing mess of open sourcing and deprecations.
More Information
An update on disabling VBScript in Internet Explorer 11
Related Articles
Microsoft Dropping ActiveX And VBScript In Edge
Visual Basic Reaches 25th Birthday - Microsoft Censors Campaign To Open Source VB6
Classic VB is 20 and still missed by many
Microsoft Refuses To Open Source VB6
To be informed about new articles on I Programmer, sign up for our weekly newsletter, subscribe to the RSS feed and follow us on Twitter, Facebook or Linkedin.
---
The Complexity Of Pizza Sharing
15/09/2021
So you have a pizza with n different toppings and you want to share it with a friend so that you each get the same amount of each topping. How many cuts do you need to make?
---
Argo CD 2.1 Release Candidate
23/08/2021
The Argo Project team has announced that Argo CD 2.1 is now at the release candidate stage. Argo is a set of open source tools for Kubernetes to run workflows, manage clusters, and do GitOps.
More News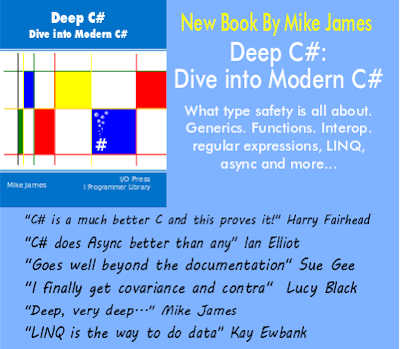 Comments
or email your comment to: comments@i-programmer.info
Last Updated ( Wednesday, 14 August 2019 )