Julia Computing Raises $24 Million
Written by Sue Gee
Thursday, 22 July 2021
Julia Computing has raised $24 Million in a Series A funds. It intends to use the funding to grow the Julia ecosystem and develop its JuliaHub cloud platform.
Julia Computing was founded by the creators of Julia, the free open source language for technical computing, widely used for artificial intelligence, machine learning, analytics, data science, modeling, and simulation. The company's product is JuliaHub, a cloud platform for technical and scientific modeling which makes it easy to develop, deploy and scale Julia programs and models.
Julia first came to public attention in 2012, but development began on it in 2009 by MIT professor of Computer Science Alan Edelman with Jeff Bezanson, Stefan Karpinski, and Viral B. Shah. It has been downloaded more than 29 million times by users worldwide, including thousands of open source developers who have contributed to Julia and its 6,000 registered packages.
Currently Julia is used by more than 10,000 companies worldwide, including AstraZeneca, BlackRock, Google, Intel, Microsoft, Moderna, Pfizer, as well as NASA, the Federal Aviation Administration and the Federal Reserve Bank of New York. Over 1,500 universities worldwide are using and teaching Julia, including world class institutions such as MIT, Stanford, and UC Berkeley.
This is the third time we have reported on funding for Julia. The first time was back in November 2015 when it received a $600K grant from the Moore Foundation to enable Julia Language project to realize the first production version of the language and its associated libraries. Then in 2017 the Alfred P. Sloan Foundation awarded Julia Company $910K to support open-source Julia development, including $160K to promote diversity in the Julia community. The latest funding for Julia Computing is a new order of magnitude. A Series A fund-raising round led by Dorilton Ventures, with participation from Menlo Ventures, General Catalyst, and HighSage Ventures has resulted in an investment of $24M which Julia Computing will use to develop and advance its secure, high-performance JuliaHub cloud platform and to grow the Julia ecosystem.
In addition to being a cloud computing product in its own right, JuliaHub is a platform for other revolutionary applications, such as JuliaSim for multi-physics simulation, JuliaSPICE for circuit simulation, and Pumas for pharmaceutical simulation product from Julia Computing's partner company, Pumas-AI.
According to Viral Shah, co-founder and CEO of Julia Computing and co-creator of Julia:
"JuliaHub makes it possible to design new drugs and therapies, develop new batteries, simulate a space mission, and map out the universe, all while using fewer computing resources and reducing data center emissions. We truly are defining the future of data science and simulation, and it is thrilling to help drive these exciting innovations. Reinforced by our latest funding, we look forward to scaling our team and bringing Julia's superpowers to more industries and applications."
Bob Muglia, former Snowflake CEO and former Microsoft President of Servers and Tools, who is joining the Julia Computing Board of Directors, commented

"The Julia Computing team has rocked this world by building JuliaHub, a modern platform for technical and scientific modeling. JuliaHub is poised to advance scientific computing and enable solutions that will deliver new generations of products and services that we cannot even imagine today."
JuliaCon, the annual gathering for the Julia community, takes place as an online event between July 28 and 30. Tickets are free but registration is required.
More Information
Related Articles
Julia 0.6 Improves Type Handling
Julia Language Creators Awarded Numerical Software Prize
To be informed about new articles on I Programmer, sign up for our weekly newsletter, subscribe to the RSS feed and follow us on Twitter, Facebook or Linkedin.
---
Google Resumes Transition To Manifest V3
17/11/2023
Google has resumed the planned deprecation of Manifest V2, giving notice to Chrome extension developers that Manifest V2 extensions will be phased out as early as June 2024 in the prestable versions - [ ... ]
---
Magic Prompts For LLMs?
08/11/2023
Are there magic prompts that make LLMs disgorge the results that you want? New research suggests that there are and they are short.
More News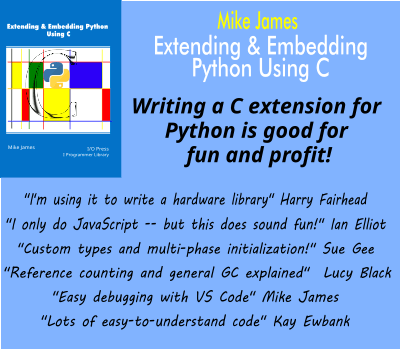 Comments
or email your comment to: comments@i-programmer.info
Last Updated ( Saturday, 24 July 2021 )