Most Used and Fastest Growing Languages
Written by Janet Swift
Wednesday, 16 November 2022
Information about the popularity of computer languages isn't just of passing interest. It's important because it relates to job opportunities and also to the ability to contribute to open source software development. As usual GitHub's annual Octoverse Report brings up-to-date insights.
Let's look at the four keypoints identified in the Languages section of Octoverse 2022.
First comes the observation that JavaScript still ranks in top place when it comes to languages used in projects on GitHub. This may come as a surprise to those who follow the TIOBE index where JavaScript is only 7th. You have to remember, however, that the TIOBE Index ranks languages in terms of "popularity" and combines several factors - the number of skilled engineers worldwide, availability of courses, involvement of third party vendors and uses search engines such as Google, Bing, Yahoo!, Wikipedia, Amazon, YouTube and Baidu to calculate the ratings.
The IEEE Survey also ranks languages in terms of populatity and it too has JavaScript in 7th position with Python in 1st as it has been every year since 2017.
So JavaScript might not be in vogue, but it is certainly in use. According to the Stack Overflow 2022 Developer Survey, where it comes in top place for Professional Developers, it is used by 65% of over 70K respondents. However, Stack Overflow, which explores which languages are most "loved and wanted" as opposed to those that are "dreaded" and to be avoided, found that at about only 61% want to work with it in future.
This chart from the Octoverse 2022 report runs from 2014 and shows that JavaScript is the only language that hasn't moved its position at all in eight years. The language that has made the most meteoric progress is TypeScript which was in 10th place from 2014 to 2017 and then rose steadily by one or two places per year until 2020 when it achieved 4th place where it has remained. The language with the opposite fortune is PHP which started out in 3rd place, fell to 4th in 2015, stayed there until 2019 but has subsequently dropped to 7th and is the only top 10 language to have experienced a decline in 2022.
Python was in 4th place in 2014 and, having gone up two places achieved, 2nd position in 2019. It is still on the rise and is included at the bottom of the list of the 10 programming languages that experienced growth in 2022, with a 22.5% increase.TypeScript did even better with a growth of 37.8% and this may be because of its growing adoption as a language for DevOps. In our recent coverage of a survey by CircleCI, TypeScript had ousted JavaScript and the top language, see Top 25 Languages For DevOps.
Rust, which was revealed most wanted language in the Stack Overflow Survey, again, saw a growth of over 50% on GitHub putting it in 2nd place in terms of growth.
The language that tops this table, with a growth rate of 56% is HCL (Hashicorp Configuration Language) which was also singled out in the DevOps report where it was described as a declarative configuration language used with HashiCorp's cloud infrastructure automation tools, most notably Terraform.
This brings us to the final keypoint made about languages in the Octoverse Report - the trend towards Infrastructure as Code, IaC, which as we already have noted a couple of time recently is on the way up. This should come as no great surprise as everything is code.. everything.

More Information
Related Articles
GitHub Grows As Business and Open Source Establish Firm Ties
Python Continues Its Rise on TIOBE Index
To be informed about new articles on I Programmer, sign up for our weekly newsletter, subscribe to the RSS feed and follow us on Twitter, Facebook or Linkedin.
---
AWS Lambda Adopts Java 21
27/11/2023
AWS Lambda functions can now use all the new and useful language features as well as performance improvements introduced in Java 21 as part of the Amazon Corretto JDK implementation.
---
AI Ready - Certification From Amazon
29/11/2023
Amazon aims to provide free AI skills training to 2 million people by 2025 with its new 'AI Ready' commitment. Building on its existing scholarship program with Udacity, next year Amazon is [ ... ]
More News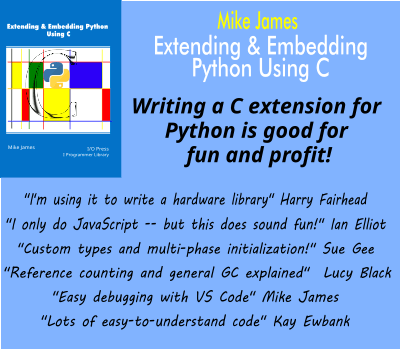 Comments
or email your comment to: comments@i-programmer.info
Last Updated ( Wednesday, 16 November 2022 )