In-Demand Languages For 2018
Written by Sue Gee
Wednesday, 03 January 2018
As we enter 2018, Java still holds sway as the most in-demand programming language although it saw a decrease in popularity in 2017. While it is still well behind, Python is in second place, is the language that saw the greatest growth of demand during 2017. Demand for JavaScript saw a slight decline but it occupies a buoyant third place.
Over the past three years coding bootcamp CodingDojo, which has seven campuses across the USA as well as offering an online option, has been evaluating which programming languages are in high demand from employers in order to can prepare its students to enter the job market. It does this using data from job website Indeed.com relating to twenty-five programming languages, stacks and frameworks.
Here are its results for the top seven most in-demand coding languages at the beginning of 2018 based on the number of job postings showing the change from a year ago.
Reporting the results in a blog post, Speros Misirlakis points to the fact that while Swift wasn't in the top seven this may be due to the fact that many job posting ask for "iOS experience" without naming specific languages.
In the two previous years coding languages were not split out from frameworks and it was SQL that topped the list. The same would have been true for 2018 this is the CodingDojo verdict:
SQL is in extremely high job demand, with over 30,000 more job postings mentioning it than our top programing language, Java. If you only have time to learn one new technology in 2018, this is the one to pick.

While I agree that SQL is a highly desirable extra string to have to your bow, and that it will always be a skill that employers will value, it's not in the same league as a programming language. It pairs well with Java, Python and C# and most programmers will find it easy to pick up as they go along and a few hours study fills in the gaps. Ensure that you nail the basic ideas, add it to your resumee and be prepared to wing it!
---
Android Adopts Bazel For Build System
19/11/2020
The Android Platform is migrating from its current build systems (Soong and Make) to Bazel. While components of Bazel have been already checked into the Android Open Source Project (AOSP) source tree, [ ... ]
---
Microsoft Releases Playwright Test Runner
16/11/2020
Microsoft has released a preview version of Playwright Test Runner, a zero config cross-browser tool providing end-to-end testing for web apps. Features include browser automation for Playwright, Jest [ ... ]
More News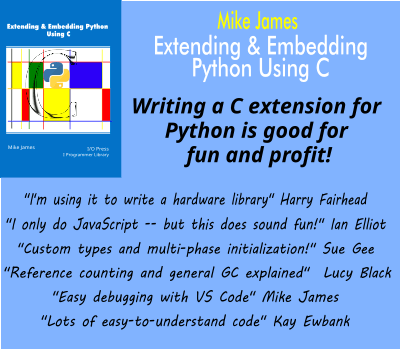 Comments
or email your comment to: comments@i-programmer.info
Last Updated ( Wednesday, 03 January 2018 )