Google's SketchUp Acquired by Trimble
Written by David Conrad
Friday, 27 April 2012
Google is still shedding products but this time it appears to be selling, rather than just dumping, one. SketchUp, the 3D modelling tool, is being aqcuired by Trimble.
Google has been home to the popular 3D modelling tool SketchUp since 2006, but now its team and technology is moving again, this time to Trimble, best known for its GPS technology.
SketchUp was developed by @Last Software and debuted in 2000 as a general purpose content creation tool with the tagline "3D for everyone" and was already popular when it was acquired by Google
According to the SketchUp blog post announcing the change of ownership, product manager John Bacus notes that there were over 30 million activations in the last year.
Bacus writes that the move to Trimble will mean:
We'll be better able to focus on our core communities: modelers who have been with us from the beginning, as well as future SketchUppers who have yet to discover our products. Designers, builders and makers of things have always been the heart and soul of SketchUp. With Trimble's commitment to invest in our growth, we'll be able to innovate and develop new features better than ever before.
For those of you in the architecture, engineering and construction industries, the knowledge and experience Trimble will add to the SketchUp effort are obvious. Together with our new colleagues at Trimble, we plan to continue making our tools for the building professions as innovative, intuitive and (dare I say) fun to use as we always have.
It goes on to reassure users that there will continue to be a free version of SketchUp.
There seems to a mixed reaction from SketchUp users. The fact that the core team that has been with it since its origins in @Last is obviously reassuring, others see it as a disaster for those not in the construction and engineering industries.
Many of those commenting on the SketchUp blog express concern because they have not previously heard of Trimble and therefore don't understand how SketchUp will fit into its portfolio.
This is clarified in Trimble's announcement which explains the acquisition in terms of enhancing its Office-to-Field Platform. The SketchUp FAQs refer specifically to SketchUp's 3D Warehouse describing it as:
an online repository where users can find, share, store and collaborate on 3D models. The site enables users to create collections of models, including 3D Buildings, and share them with fellow modelers around the world...Currently the 3D Warehouse has almost two million user-generated models.
And, yes, this does explain why SketchUp is an asset that has a lot to offer Trimble.
From the developer's point of view the SketchUp SDK and API have made it possible to use of SketchUp as a standard 3D editing tool for the creation of game assets, 3D printers and other novel applications. These uses are clearly not core to Trimble's current business and we will have to wait and see if another 3D modelling tool is needed to fill the gap in the market.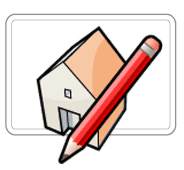 More Information
Google Announcement - A new home for SketchUp
Trimble to Enhance its Office-to-Field Platform
Related Articles
More Spring Cleaning from Google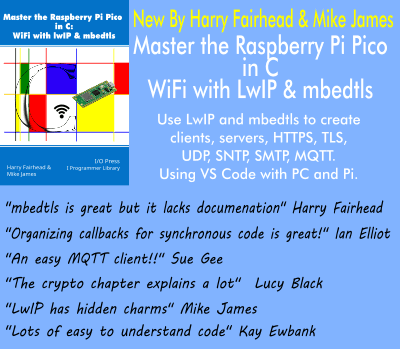 Comments
or email your comment to: comments@i-programmer.info
To be informed about new articles on I Programmer, subscribe to the RSS feed, follow us on Google+, Twitter, Linkedin or Facebook or sign up for our weekly newsletter.
---
May Dates For MS Build And Google I/O
17/03/2023
Following a well-established pattern both Google's and Microsoft's Developer Conferences will take place in May. While Google I/O will be mostly virtual, with just a small audience present at its&nbsp [ ... ]
---
Massive Price Hike For Bing Search API
20/02/2023
Microsoft is increasing the price of the Bing Search API with some prices rising by a factor of ten. This will impact developers and organizations who use Bing Search API in apps to retrieve data.&nbs [ ... ]
More News
Last Updated ( Friday, 27 April 2012 )