The Universe as a Computer
Written by Mike James
Wednesday, 16 May 2012
Page 4 of 4
Where next?
So we have the classification of the CAs but this isn't new.
Where can this new theory take us from here?
Most accounts of what is sometimes called "digital physics" are just long accounts of particular examples of CAs that produce interesting patterns. This is fun but it doesn't really advance the cause. A key observation might be that there is a connection between CAs and differential equations.
The whole of classical physics and much else is based on differential equations, which basically say how one or more quantities vary as a function of other quantities. For example the orbit of a planet around the Sun can be found by solving a differential equation that gives its velocity, i.e. the rate of change of its position, as a function of its position relative to the Sun.
You can say that differential equations have been the rules that classical and modern theories have used and to make the connection between them and CAs is obviously a big step in putting CAs into a more important position. Differential equations, when solved numerically, are obviously CAs.
For example, Laplace's equation is one of the most commonly occurring differential equations and it can be solved by dividing the area up into a grid, assigning random values to start things off and then applying the following rule:
Replace the value in each cell by the average of its four neighbors.
This is called a "relaxation" method because if you keep applying the rule you eventually get a solution to Laplace's equation.
This isn't new but it is obviously just a generalised CA – the new value of the cell is just a function of its neighbors.
It is obvious that differential equations are CAs when you actually get down to working things out numerically. However it isn't clear that thinking of them as CAs is actually helpful to either the theory of CAs or differential equations. It is a restatement of the fact that in physics the laws of nature can be cast as either differential equations or their equivalent integral equations.
Differential equations seem to be local as they specify what happens at one point and its neighborhood. Integral equations seem to be global as they make statements about what happens when you sum everything up, i.e. integrate. In fact differential equations have a global aspect in that they have to satisfy boundary conditions which are usually a long way from the points being considered.
The idea that CAs might provide a grand theory of everything focuses attention on the local interaction of things and suggests that the universe might actually be differential in some sense and that integral equations are some how an artifact.
Random Rules
Next we move on to randomness. The whole idea of randomness is a big problem for science in general and rules in particular. Put simply the problem is how can a deterministic set of rules create something that is random? Rules that create seemingly random behavior are interesting because randomness is the most complex behavior possible and the most difficult to reduce to something regular.
Of course all of this is linked to ideas like chaos, information and complexity theory. Randomness comes out in two distinct ways – from random initial conditions and from the nature of some types of rule. This is all very interesting and fun but nothing new if you look around.
Randomness from a simple rule?
The final part of Wolfram's book shows how the CA idea can work in other areas of science. It explains how a CA can account for the patterns on a seashell, how it can create other biological forms and model fluid flows. In the physics section we have some speculation on the discrete aspects of space and time but nothing that you could use to actually compute results or predictions.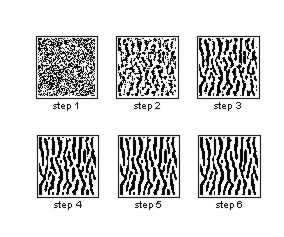 An animal skin generated by a CA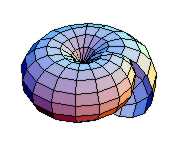 CAs aren't restricted to one or two dimensions- a shell generated by a CA.
Science yes but..
is this new approach a revolution?
Is it a new type of science as Wolfram's book claims?
It is important to make clear what is and what is not true.
The first things to say is that this is science – it's an investigation of some very complex systems. The methods used to investigate the systems are entirely classical. We have experimentation, classification and description.
The missing element is prediction and, who knows, in time we might move on to understand the science of the CA so well that prediction is possible. Strictly speaking its not even a "new kind" of science because people have been working on this sort of idea for many years in complexity theory, CA theory, AI and more.
At the moment CA in physics and as a theory of the universe is interesting but not particularly rewarding. The universe might well be a computer but we still don't have much of a grip on its hardware or its software - and how to program it?
There's a good question.
Further reading and online resources
While A New Kind of Science is the best known of the books proposing that CAs might be a theory of everything, it's a shame not to ignore some of the really good alternatives, links to all of which are in the right-hand panel above.
My favourite is currently out of print but you can still find it second hand: "Enter the Complexity Lab: Where Chaos Meets Complexity", by William Roetzheim. Any of the many popular science books with words like "Complexity", "Chaos", or "Artificial Life" in the title are also worth looking at.
If you want to read a good book on the ideas but at a more academic level try: "Nonlinear Physics for Beginners: Fractals, Chaos, Pattern Formation, Solitons, Cellular Automata and Complex Systems" by Lui Lam.
For CAs and biology try: "Modeling Nature: Cellular Automata Simulations with Mathematica" by R.J. Gaylord & K. Nishidate.
If you just want some software to play with then download Cellab, and lots of other interesting software, from:
www.mathcs.sjsu.edu/faculty/rucker/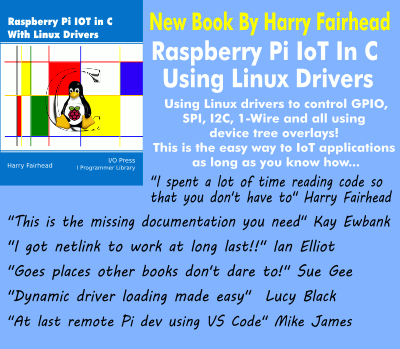 Comments
or email your comment to: comments@i-programmer.info
To be informed about new articles on I Programmer, subscribe to the RSS feed, follow us on Google+, Twitter, Linkedin or Facebook, install the I Programmer Toolbar or sign up for our weekly newsletter.
<ASIN: 0672303957>
<ASIN:9810201419>
<ASIN:0387946209>
<ASIN: 0262581116 >
Last Updated ( Tuesday, 07 August 2012 )