AlphaGo Defeats World's Top Ranking Go Player - UPDATE
Written by Sue Gee
Thursday, 25 May 2017
AlphaGo has now won two of three games against the world's number one player, Ke Jie, at the Future of Go Summit, taking place in Wuzhen China. Although this means Alpha Go has taken the match, the third game will be played on Saturday.
As we reported last month, the Future of Go Summit is a collaboration between Google, the China Go Association, and the Chinese government designed to explore aspects of Go as played by humans and AI and to test the limits of both. It also sets out to look at how machine learning may be able to solve problems using methods that human experts may not have considered.
In January this year AlphaGo achieved the ranking of No. 2 when playing under the pseudonym "Master" took on and beat top ranked players, being undefeated in 60 games. At the end of the run 19-year old Ke Jie still had his No. 1 ranking and was keen to try out further strategies.
After today's match Demis Habbalis tweeted:
For this match Ke Jie chose to play black, meaning he would make the first move, and tried to beat AlphaGo by using its own, unusual style of play using moves that Alpha Go had favored in January including opening with a "3–3 point" strategy.
Although Jie occasionally led, and played some "wonderful moves" according to Hassabis, AlphaGo re-took the lead and there was never much prospect that the AI would lose the game and Jie resigned after four hours and fifteen minutes of play, at which point AlpaGo led only by half a point.
Since January AlphaGo has adopted a new architecture based on deep neural networks. It now learns the game almost entirely from playing against itself, relying less on data generated by humans. According to Jie the upgrade is evident. Speaking after the match he said:
"AlphaGo is a completely different player, It is like a god of a Go player."
AlphaGo is scheduled to play two more games against Ke Jie and also take part in two exhibition matches. In Pair Go two human players, Gu Li and Lian Xiao will each have Alpho Go as a teammate as they play each other. For the Team Tournament, five players Chen Yaoye, Zhou Ruiyang, Mi Yuting, Shi Yue and Tang Weixing will join forces to take on Alpha Go.
UPDATE AlphaGo Wins Second Game:
AlphaGo took the second game against Ke Jie even though the 19-year old played "perfectly" for about the first 50 moves, according to AlphaGo's analysis. He evolved his strategy to engage in a series of complex battles across the board but the AI handled the multi-angled assault well eventually forced Ke to resign.
After the game Ke said:
"Today's game was different from the first. AlphaGo made some moves which were opposite from my vision of how to maximize the possibility of winning. I also thought I was very close to winning the game in the middle but maybe that's not what AlphaGo was thinking. I'm a little bit sad, it's a bit of a regret because I think I played pretty well."
One of Google's aims in staging the Future of Go Summit in China was to improve its relationship with the Chinese authorities. It seems that thrashing the Chinese champion at the country's national sport wasn't the best strategy. It has emerged that the Chinese government issued a censorship notice to broadcasters and online publishers in advance of the first game. According to the China Digital Times, which regularly posts such notices in the name of transparency the notice read:
"Regarding the go match between Ke Jie and AlphaGo, no website, without exception, may carry a livestream. If one has been announced in advance, please immediately withdraw it."
The ban extended to text commentary, social media, or push notifications.
More Information
Related Articles
AlphaGo To Play World Number One Go Player
World Champion Go Player Challenges AlphaGo
AlphaGo Revealed As Mystery Player On Winning Streak
Why AlphaGo Changes Everything
To be informed about new articles on I Programmer, sign up for our weekly newsletter, subscribe to the RSS feed and follow us on Twitter, Facebook or Linkedin.
---
PeerDB Brings Real Time Streaming To PostgreSQL
23/11/2023
PeerDB is an ETL/ELT tool built for PostgreSQL. It makes all tasks that require streaming data from PostgreSQL to third party counterparts as effortless as it gets.
---
Microsoft Launches Secure Future Initiative
16/11/2023
Microsoft has launched the Secure Future Initiative, a focus on improving security that includes software development, new identity protections, and faster responses to vulnerabilities.
More News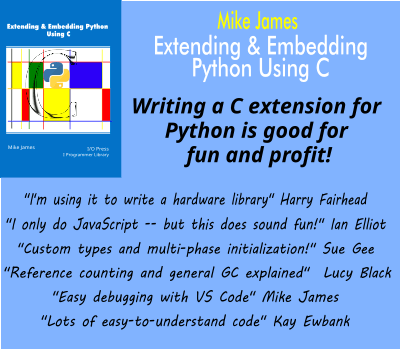 Comments
or email your comment to: comments@i-programmer.info
Last Updated ( Thursday, 07 December 2017 )