Wolfram 11.2 Improves Image Processing
Written by Kay Ewbank
Monday, 25 September 2017
The latest version of Mathematica and the Wolfram language have been released. Version 11.2 improves the options for audio and image processing, as well as adding more functions for mathematical computation, task handling and machine learning.
The Wolfram language was made available for writing code as a separate entity alongside the previous version of Mathematica. It couples the Mathematica engine to automate symbolic processing in ways that are quite powerful, though most of the power comes from the Mathematica engine.
This is an intermediate release, so the changes reflect improvements from the company's R&D pipeline. Writing about the new release on his blog, Stephen Wolfram said the improvements range:
"from ones that provide finishing touches to existing major frameworks, to ones that are first hints of major frameworks under construction."
Some of the improvements add to the machine learning options. Specific machine learning functions - Classify and Predict - were introduced In 2014. Image identification was added in 2015, and a symbolic neural net computation system was dded last year. The aim, according to Stephen Wolfram, is to make machine learning accessible by non-experts.
This release strengthens the capabilities of Classify and Predict. Both rely on you providing training data from which they learn to identify machine-learning classifiers or predictors. What makes this work well is finding the best features to extract from the data. The new vrsions of Classify and Predict have a variety of new kinds of built-in feature extractors that have been pre-trained on a wide range of kinds of data. Classify and Predict have also been revamped in the way they select the core machine-learning method to use. A new TimeGoal option has also been added so you can specify the length of the training process should be.
Another area of improvement is in the symbolic neural net framework. Its NetModel function has new trained and untrained models, including one for inferring geolocations of photographs.
New built-in classifiers have also been added to use directly from Classify. In addition to things like sentiment, the new version has NSFW (Not Safe For Work), face age and facial expression.
Another useful addition to version 11.2 is the ability to work with external languages that support REPL-style input/output. Wolfram already supported working with C, Java, .NET and R via various ways. The new ExternalEvaluate function lets developers work with Python and NodeJS. Support for other languages is planned for the future.
More Information
Related Articles
Wolfram Language Cloud Launched
Wolfram Language The Key To The Future?
What To Call A Language - Mathematica Has a Problem
Buy A Pi For $25 And Get Mathematica Free
Free Sage Math Cloud - Python And Symbolic Math
To be informed about new articles on I Programmer, sign up for our weekly newsletter, subscribe to the RSS feed and follow us on, Twitter, Facebook or Linkedin.
---
Mozilla WebThings Beyond Experimental
25/04/2019
WebThings just graduated from being in an experimental phase to something more serious, but this sort of home IoT is a tough nut to crack. Can we trust Mozilla to be there after we invest time and eff [ ... ]
---
GitHub Introduces Package Registry
16/05/2019
GitHub has announced GitHub Package Registry, a software package hosting service that allows you to host your packages and code in one place. Currently in limited private beta, it lets you host softwa [ ... ]
More News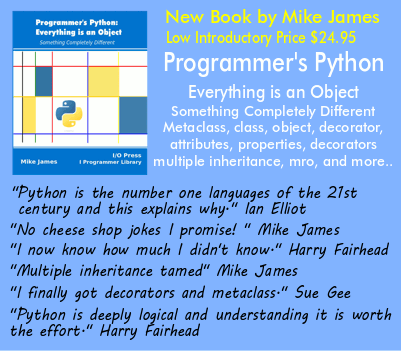 Comments
or email your comment to: comments@i-programmer.info
Last Updated ( Monday, 25 September 2017 )