OpenAI Fellows Program Restarting In July
Written by Sue Gee
Monday, 27 May 2019
OpenAI is currently reviewing applications for the next cohort of OpenAI Fellows, a program which offers 6-month apprenticeships in AI research at OpenAI to those who do not have a formal background in the field.
A year ago we reported that OpenAI, the open source AI initiative backed by Elon Musk, Sam Altman and Ilya Sutskever, was recruiting Fellows. This is a program in which individuals who want to want to be AI researchers and have previously demonstrated excellence in another field join OpenAI for 6 months to work with a mentor in one of OpenAI's research teams.
Recently OpenAI has reported on the research projects undertaken by the six fellows recruited for that cohort, all of whom have now gone of to be full time members of the teams they apprenticed with. They are uniformly positive about their experience. Here's what Christine Payne, whose previous role, and presumably one she can continue was Pianist, and who, mentored by Alec Radford created MuseNet a MIDI music model that generates 2-4 minute compositions in many different musical styles has to say:
"The Fellows program provided a great balance of freedom and support. I enjoyed spending the first two months reading papers and learning to implement them, and I really appreciated having a mentor who helped me pick the best papers or ideas to pursue. I was also able to work on my own and experiment with different ideas, but Alec and others on the team were always very generous with their time when I was stuck or needed advice. At the start of 2019, we were asked to think "What do I need to do to make my work this coming year the best work of my life?" For me, a big part of the answer is to work at OpenAI, as part of such a uniquely talented and motivated team."
Mark Chen, previously a quantitative trader, was mentored by Ilya Sutskever and worked on scaling image transformers to generate coherent images at high resolution, something he will now continue to do as part of OpenAI's Algorithms Team says:
"The Fellows program provided me with a structured and efficient path to becoming a productive AI researcher. Ilya and Alec always made time for mentorship and to help me refine my ideas. With Ilya's enthusiasm, it's hard not to be excited about the future of generative models research!"
Read more at OpenAI Fellows Fall 2018: Final Projects
That blog post also reports on a resource that has been made more widely available:
As part of our effort to educate more people like our class of Fellows, we recently open sourced part of their introductory curriculum. You can start your ML education today by completing our tutorial, "Spinning up in Deep RL." which consists of examples of RL code, educational exercises, documentation, and tutorials that will help you become a skilled practitioner in RL.
Open AI, expects to hire 10-14 Fellows per year, with starting dates in July and January and is currently reviewing applications for its Summer 2019 cohort. The program requires full-time commitment and takes place at the OpenAI offices in San Francisco and preference will be given to those who can join OpenAI full-time after finishing the fellowship and also to those who have taken the initiative to self-study AI before starting the fellowship.
Other prerequisites are:
Strong programming skills
A strong understanding of linear algebra, calculus, and statistics
That you are motivated by AI and its potential
You should be comfortable re-implementing recent deep learning papers from scratch
See the
OpenAI Fellows Program page
for more information on what OpenAI is looking for and a link that you can use to apply.
More Information
OpenAI Fellows Fall 2018: Final Projects
Related Articles
AI Goes Open Source To The Tune Of $1 Billion
Elon Musk Leaves OpenAI Over Conflict of Interest
To be informed about new articles on I Programmer, sign up for our weekly newsletter, subscribe to the RSS feed and follow us on Twitter, Facebook or Linkedin.
---
Levesque and Vardi Receive Newell Award
04/06/2021
Hector Levesque of University of Toronto and Moshe Vardi of Rice University have been named as the 2020 recipients of the ACM-AAAI Allen Newell Award. They share the $10,000 prize, co-funded by t [ ... ]
---
Kotlin 1.5 - Mature But Still Growing
18/05/2021
A 1.5 release is always interesting and Kotlin continues its development into a "do-it-all" language with its latest update.
More News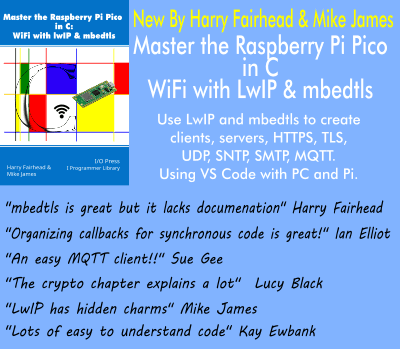 Comments
or email your comment to: comments@i-programmer.info
Last Updated ( Monday, 27 May 2019 )