Cohere - Pioneering Natural Language Understanding
Written by Sue Gee
Wednesday, 08 September 2021
Cohere, a startup which is building natural language processing tools and models based on the breakthrough AI technology of Transformers, has raised funding of over $40 Million, including investments by Geoffrey Hinton and Fei-Fei Li.
Cohere was founded in 2019 by Aiden Gomez and Nick Frosst, both former members of Hinton's Google Brain team, together with Ivan Zhang with the mission of building machines that understand the world, and making them safely accessible to all. Its natural language processing (NLP) software, is being developed to provide a richer understanding of human language, including semantics, emotion and tone and builds on the 2017 paper entitled "Attention is All You Need", co-authored by Gomez. The paper pioneered "Transformer models", designed to glean not just the meaning of individual words, but also the meanings of words in the context of other words.
While Transformer models greatly improve the efficiency of NLP technology, they require massive amounts of training data and compute power to run. Cohere's intention, according to Gomez in a recent interview reported in Fast Company is to widen access to this technology:
"No one can get access to these high-quality natural- language models; those who can are the ones with access to a quarter-billion dollar supercomputer, so all the big FAANG (Facebook, Amazon, Apple, Netflix, and Google) companies. What we want to do is foot the cost of that supercomputer and give access to all these organizations that otherwise couldn't build products or features on this technology."
The startup came out of "stealth" mode in May 2021 when it revealed that it was working with a handful of test customers, including the chatbot service provider Ada, which has experimented with the Cohere natural-language models to match customer chat requests with available support information. Rather than trying to anticipate all the possible wordings of a request, Cohere's model tries to understand the intent behind it.
The other groundbreaking NLP technology is OpenAI's GPT-3 which is also transformer-based. There are, however, "big differences" between it and Cohere. While GPT-3 is a "generative" model designed to create text moving from left to right based on a user-provided prompt, making it similar to an extremely powerful autocomplete function, Cohere offers a platform containing a "full stack" of NLP functions, including sentiment classification, question answering, and text classification.
Now it is on the brink of opening its platform more widely and according to co-founder Aiden Gomez, will use the new funding to grow its 50-employee headcount and expand its NLP platform to serve new industries, such as healthcare and financial services.
As one of its Series A investors, Hinton commented:
"Very large language models are now giving computers a much better understanding of human communication. The team at Cohere is building technology that will make this revolution in natural language understanding much more widely available."
Mike Volpi, co-founder of Index Ventures which led the fund-raising who has joined the board of Cohere said:
"Cohere's deep technical expertise makes them the perfect team to bring NLP to the global marketplace. We look forward to working with Cohere as they democratize access to one of the most important technologies of our time."
More Information
Cohere Raises $40 Million in Series A Financing to Make Natural Language Processing Safe and Accessible to Any Business
Related Articles
The Unreasonable Effectiveness Of GPT-3
To be informed about new articles on I Programmer, sign up for our weekly newsletter, subscribe to the RSS feed and follow us on Twitter, Facebook or Linkedin.
---
Mockito 5.0.0 Released
26/01/2023
The venerable Java testing framework which allows the creation of test double objects in automated unit tests for the purpose of test-driven or behavior-driven development is going through a [ ... ]
---
The Year of AI Breakthroughs 2022
30/01/2023
Louis Bouchard has compiled a great list of research papers covering AI breakthroughs that were published during last year. His introductions and links to the papers and even to code make this a great [ ... ]
More News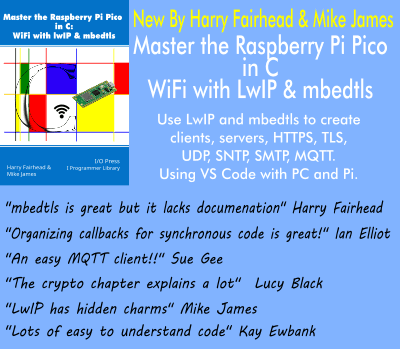 Comments
or email your comment to: comments@i-programmer.info
Last Updated ( Wednesday, 08 September 2021 )