Can Google DeepMind Win At AI?
Written by Sue Gee
Tuesday, 25 April 2023
Alphabet is merging its two prominent AI research teams, Brain and DeepMind to form Google DeepMind. Given the phenomenal success of ChatGPT, this is being interpreted as an attempt to compete with OpenAI in the ongoing race towards the development and adoption of general AI.
The new super team, Google DeepMind, will be headed by DeepMind's co-founder Demis Hassabis as CEO while Jeff Dean, who headed Google Brain, is being promoted to the elevated role of Google's Chief Scientist, reporting to Sundar Pinchai, CEO of Google and Alphabet.
Explaining the merger in a blog post, Pichai writes:
"The pace of progress [in AI] is now faster than ever before. To ensure the bold and responsible development of general AI, we're creating a unit that will help us build more capable systems more safely and responsibly."
While both DeepMind and Brain have been working in related areas, until now the relationship of the two entities has been that of rivals with scant intercommunication with DeepMind operating as a subsidiary of Alphabet based in London while the Google Brain team was mainly located in Mountain View.
If the "new" name "Google DeepMind" rings bells it is because Google's acquisition of DeepMind Technologies in January 2014 pre-dates the adoption of "Alphabet" as Google's parent company in October 2015 and so it had already been Google DeepMind in its short history.
UK-based DeepMind Technologies was founded in 2010 by Demis Hassabis, Shane Legg and Mustafa Suleyman and, as our report Google Buys Unproven AI Company relates, it hadn't actually done very much at the time Google purchased it. The acquisition was seen as an attempt for Google to widen its foothold in artificial intelligence research, an area that was quickly emerging from a long winter.
Founded by Jeff Dean, Greg Corrado and Andrew Ng in 2011, Google Brain started as an exploratory lab at the Google X project but was taken in house due to its success. In 2013 Google bought DNN Reasearch Inc, the neural networks startup comprising Geoffrey Hinton and two of his research students, Alex Krizhevsky and Ilya Sutskever the team behind AlexNet, the convolutional neural network for image recognition that won the 2012 ImageNet challenge, beating every other research lab by a huge 10.8% margin.
While Hinton is still a part-time Google employee, neither of his protegees are. Krizhevsky left in 2017 to join deep-learning startup Dessa as its technical adviser while Sutskever had left in 2015 to become the director of OpenAI, the company behind ChatBot GPT.
While it is OpenAI that has gained fame and potential fortune for its success with transformer-based models that technology, and the large language models that it uses were originally developed by Google. Do we discern a pattern of Google not being able to hang on to either talent or technologies?
The problem Google faces is no obvious route for it to make any money from its investment in AI. While all the major tech companies engaged in AI have talked about the importance of "democratizing AI" it is Google that seems to have lost out to its competitors by sharing its success.
Will the merger of DeepMind and Google Brain allow Google to gain its share of the AI cake? Demis Hassabis sounds optimistic:
Through Google DeepMind, we are bringing together our world-class talent in AI with the computing power, infrastructure and resources to create the next generation of AI breakthroughs and products across Google and Alphabet, and to do this in a bold and responsible way. The research advances from the phenomenal Brain and DeepMind teams laid much of the foundations of the current AI industry, from Deep Reinforcement Learning to Transformers, and the work we are going to be doing now as part of this new combined unit will create the next wave of world-changing breakthroughs.
More Information
Google DeepMind: Bringing together two world-class AI teams
Related Articles
Deep Learning Researchers To Work For Google
Google's Large Language Model Takes Control
Google Buys Unproven AI Company
To be informed about new articles on I Programmer, sign up for our weekly newsletter, subscribe to the RSS feed and follow us on Twitter, Facebook or Linkedin.
---
Generative AI For Beginners
06/12/2023
Here are two introductions to Generative AI - one from DeepLearning.AI presented by Andrew Ng, the other from Google Cloud Training. Both are on the Coursera platform and both are short, six hou [ ... ]
---
Seasonal Deals From edX and Udacity
17/11/2023
The season of discount deals has arrived early. edX is offering a 20% off selected courses and program bundles for Cyber Monday. Udacity has an even better Black Friday Deal with 50% off sub [ ... ]
More News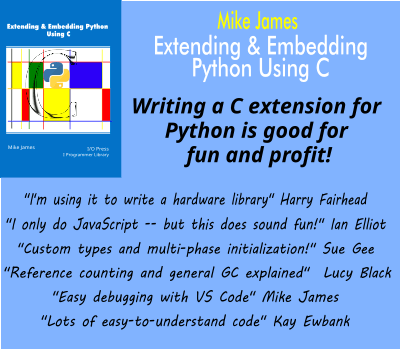 Comments
or email your comment to: comments@i-programmer.info
Last Updated ( Wednesday, 26 April 2023 )