Stack Overflow Traffic Slumps As Devs Turn to ChatGPT
Written by Sue Gee
Wednesday, 17 May 2023
We are all becoming increasingly are aware of the threat to jobs across many industries from AI-powered technology. However, Stack Overflow has been an immediate casualty as developers discover the extent to which ChatGPT can answer questions to do with code.
Launched in November 2022 the ChatGPT has broken records for rate of adoption. Back in February we reported that an average of about 13 million unique visitors per day had visited the ChatGPT website in January, more than double than in December. The source of the statistics was Similarweb which more recently revealed that in March it continued its exponential growth, attracting a total of 1.6 billion visits.
The title of the blog post by David F Carr Stack Overflow is ChatGPT Casualty: Traffic Down 14% in March sums up a grim situation but since then things have get even worse as indicated in this analysis from Similarweb:
It shows that in April the total numbr of vistis to ChatGPT's website jumped to 1.75 billion, a 9.4% increase, as access to ChatGPT, both as a free and a paid-for service spread. In the same period Stack Overflow's number of visitors reduced by 18% from 258.0 million to 212.2 million.
Stack Overflow used to be the goto site for developers wanting help with their code. It now faces AI-powered competition and, while ChatGPT is the obvious culprit, Similarweb's figures show that the decline in visitors to Stack Overflow had already begun last year reporting that on a year-over-year basis, its traffic had been down by an average of 6% every month since January 2022.
Prior to ChatGPT we already has help with coding from GitHub's Copilot and according to Similarweb:
The GitHub website has also been seeing strong growth, with traffic to github.com up 26.4% year-over-year in March to 524 million visits. That doesn't reflect all the usage of CoPilot, which normally takes place within an editor like Visual Studio Code, but it would include people coming to the website to get a subscription to the service.
In addition it noted that visits to the GitHub CoPilot free trial signup page more than tripled from February to March, topping 800,000.
Things are likely to get even worse for Stack Overflow with the more coding capabilities being added to Google's Bard. I asked Bard for a comparison with ChatGTP and the two advantages it claimed were that:
Bard is trained on a dataset that includes information from the internet, while ChatGPT is trained on a pre-defined set of data that hasn't been updated since 2021. This means that Bard has access to the latest information, while ChatGPT may be more limited in its knowledge.
Bard is also able to access and process information from the real world through Google Search, while ChatGPT is not. This gives Bard a wider range of knowledge and allows it to answer your questions in a more comprehensive and informative way.
However it also pointed out that Bard is still under development, whereas ChatGPT is a more mature product. This means that Bard may be more prone to errors. On the other hand Bard is currently free which might mean it poaches more traffic from Stack Overflow.
The news that Code Whisperer Amazon's code assistant is free while in beta is yet another blow sustained by Stack Overflow so, while it may come as a shock, the news that Stack Overflow is laying off 10% of its workforce (58 employees) is hardly a surprise.
Making the announcement in a blog post on May 10, CEO Prashanth Chandrasekar writes:
"Our focus for this fiscal year is on profitability and that, along with macroeconomic pressures, led to today's changes. They were also the result of taking a hard look at our strategic priorities for this fiscal year as well as our organizational structure as we invest in the continued growth of Stack Overflow for Teams and pursue agility and flexibility as we launch AI/ML-focused offerings in the months ahead. Our commitment is to continue to provide our customers with the level of service they expect and to the users of our public platform—the knowledge they've been seeking from Stack Overflow for nearly 15 years."
In his April blog post Chandrasekar had acknowledged the extent to which it faces competition from AI writing:
Even before the latest wave of AI, a third of the code being written on popular code repositories was authored by an AI assistant. Today, sophisticated chatbots, built on top of cutting edge large language models (LLM), can write functional code for a website based on nothing more than a photo of a rough sketch drawn on a napkin. They can answer complex queries about how to build apps, help users to debug errors, and translate between different languages and frameworks in minutes. At Stack Overflow, we've had to sit down and ask ourselves some hard questions. What role do we have in the software community when users can ask a chatbot for help as easily as they can another person?
To stay relevant Stack Overflow plans to incorporate generative AI into its Stack Overflow for Teams possibly by layering a conversational interface on top of its knowledge base. We will have to wait for the "something big on this topic" that Chandrasekar has hinted at to find out more.
More Information
Stack Overflow Workforce Reduction
Related Articles
Amazon's AI Wake-Up - Free Code Assistant
Google Adds Code Generation To Bard
Bing+GPT: This Is Not A Search Engine
Announcing Copilot For Business
GitHub Copilot - Your Programming Pal
Chat GPT 4 - Still Not Telling The Whole Truth
To be informed about new articles on I Programmer, sign up for our weekly newsletter, subscribe to the RSS feed and follow us on Twitter, Facebook or Linkedin.
---
Spot + ChatGTP - It's Amazing
03/12/2023
Boston Dynamics' quadruped robot Spot has been given the ability to hear questions and respond to them, thanks to integration with Chat GPT and other AI models. See Spot in action as a tour guide and [ ... ]
---
Generative AI For Beginners
06/12/2023
Here are two introductions to Generative AI - one from DeepLearning.AI presented by Andrew Ng, the other from Google Cloud Training. Both are on the Coursera platform and both are short, six hou [ ... ]
More News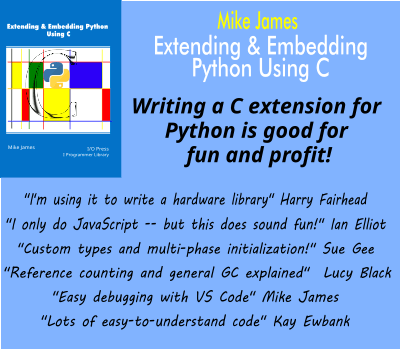 Comments
or email your comment to: comments@i-programmer.info
Last Updated ( Friday, 28 July 2023 )