This Year's Not-To-Miss AI Movie
Written by Lucy Black
Sunday, 24 August 2014
A new robot movie will be released soon and it provides a much deeper look at the robot future we are building for ourselves. It is worth seeing the trailer and tracking it down when it comes out.
AI usually features in movies as killer robots or something similar, which leaves little room for subtle human/robot interaction. The new movie, Automata, looks like just another story about killer robots, but it seems to be much more a coming of age movie and it is the robots that are doing the growing up.
The tag line of the movies seems to sum up its essence:
Your time is coming to an end.
Ours is just beginning.
The synopsis says:
AUTÓMATA is a sci-fi film noir that explores the potential dangers and complexities when mind and machine merge.
It seems to be loosely based on Asimov's laws of robotics or at least the prescription he gave for writing good robot stories which is to set up your rules and see how the stories evolve using them. In this case we have the start of robot consciousness. Without humans really knowing what is going on, the robots start to modify themselves and become self aware. Of course this breaks the rule that robots shouldn't modify themselves leading to a hunt for the law breaking robots and their enevitable destruction.
Enter Andonio Banderas as Jacq Vaucan an insurance agent for the robot cooperation who investigates what happened to two robots only to discover that things are getting out of control. A key part of the plot is that the robots kidnap him.
The coming of age in this case seems to be the slow evolution of a robot consciousness and a desire to live.
The trailer is a bit heavy on the action movie angle ,but if it is going to pull in a general audience I suppose we have to forgive it. Take a look:
I have to admit that I found the scene where the robots are working on their own legs eerie in a way that I don't completely understand.
The movie is directed by Gabe Ibáñez and co-written with Igor Legarreta and Javier Sánchez Donate. It stars Antonio Banderas, Birgitte Hjort Sørensen, Melanie Griffith, Dylan McDermott, Robert Forster and Tim McInnerny. It is scheduled to open in October.
The Automata Pilgrim 7000
Photo courtesy of Millennium Entertainment
---
Angular 16 Improves Reactivity
18/05/2023
Angular 16 has been released in what the developers say is the biggest release since its original rollout. The team says there are large leaps in reactivity, server-side rendering, and tooling
---
Appdome Adds GitLab Integration
06/06/2023
Appdome has announced a pre-built integration between its Cyber Defense Automation platform and GitLab as well as a new Build-to-Test option to enable mobile developers to streamline the testing of cy [ ... ]
More News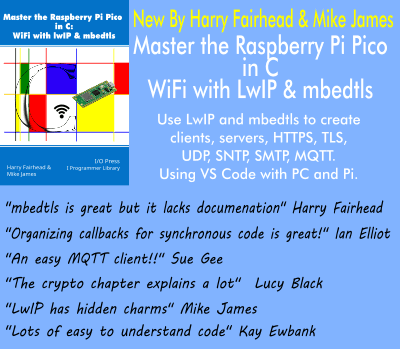 Comments
or email your comment to: comments@i-programmer.info
Last Updated ( Sunday, 24 August 2014 )