Komodo Is Computer Chess Champion Again
Written by Alex Armstrong
Monday, 05 January 2015
After its recent win in Season 7 of the TCEC computer chess tournament, Komodo has become the latest world champion and taken top slot in the computer chess rankings.
The Thoresen Chess Engines Competition (TCEC) tournament, organized and maintained by Martin Thoresen, gives chess programs the opportunity to go head to head with each other. Each Season is divided into several Stages and lasts about 3-4 months. The winner of the Season will be the TCEC Grand Champion. Season 7 completed in December 2014 and was won by Komodo with 33.5 to 30.5 points in the Superfinal between it and Stockfish, the Season 6 World Champion. Komodo had previously won Season 5 and prior to that Houdini, now ranked 3rd in the Computer Chess Rating List (CCRL).
Komodo started in 2007 as a joint project by programmer Don Dailey and chess grandmaster Larry Kaufman, who was a member of the team that created Rybka 3, which was the world's strongest chess engine at that time. It is a commercial program and you can buy the latest version, Komodo 8 for $59.96 while an earlier version, Komodo 5.1, is free to download. Komodo 8 is available for Windows, Linux, Mac and Android. It is a chess engine and not a chess GUI and therefore requires a third party graphical user interface such as Arena, Chessbase or Fritz.
The other finalist Stockfish is a free open source chess engine, developed by Tord Romstad, Marco Costalba and Joona Kiiski, that is available for Windows, OS X, or Linux on the desktop and also runs in both iOS and Android devices. It too requires a compatible GUI.
It is now over 17 years since Deep Blue beat Garry Kasparov and while that may have been a fluke at the time - a bug in Deep Blue's program caused the program to make an unexpected move that Kasparov found disconcerting and may have put him off his stride - it is now generally accepted that the best chess programs are superior to the best humans. This is due both to improvements in algorithms and to the speed of computers.
According to K W Regan, writing on Godel's Lost Letter and P=NP:
"Ten years ago, each doubling of speed was thought to add 50 Elo points to strength. Now the estimate is closer to 30. Under the double-in-2-years version of Moore's Law, using an average of 50 Elo gained per doubling since Kasparov was beaten, one gets 450 Elo over 18 years, which again checks out. "
---
Microsoft Open Sources Terminal Chat
05/12/2023
Microsoft is making Terminal Chat, an AI feature for Windows Terminal that was announced at Microsoft's Build 2023 conference, open source.
---
PhpStorm Updated For PHP 8.3
21/11/2023
The latest version of PhpStorm, the IDE for PHP and web development from JetBrains, has been updated to support the new features of PHP 8.3, due to be released later this week.
More News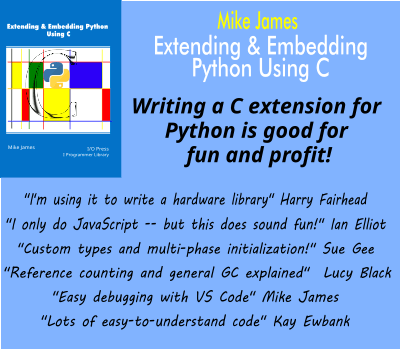 Comments
or email your comment to: comments@i-programmer.info
Last Updated ( Monday, 05 January 2015 )