Skype Translator - Communication Without Language Barriers
Written by Sue Gee
Wednesday, 28 May 2014
Microsoft gave its first public demo of near real time voice translation that results from collaboration jointly developed by Microsoft researchers and Skype engineers. Although the demo of English - German translation has pauses and some obvious flaws, Satya Nadella's description of it as "magical" isn't far from the mark.
Microsoft (and Google) have already delivered the technology to translate entire web pages. Now Microsoft Research has gone an extra step and is working on combining Skype voice and instant messaging technologies with Microsoft Translator and neural network-based speech recognition, making Douglas Adam's Babel Fish more or less a reality.
The app was demoed on stage at this week's <code> conference and in response to Walt Mossberg's question
"Does this thing have a name?"
Microsoft CEO Satya Nadella and Gurdeep Pall, VP of Skype and leader of the team working on this technology settled on Skype Translator.
In the discussion prior to the demo Nadella explains that for the past 15 years the Machine Translation team at Microsoft Research has been working in speech recognition and speech synthesis and that this breakthrough has come about thanks to incorporating a deep neural networks (DNN) approach. Nadella says that for some reason with each subsequent language you teach the system the better it becomes at the ones it has already learned, commenting:
"None of us know exactly why this happens. It's brainlike and magical."
He goes on to say that the technology is going to make sure you can communicate with anybody without language barriers. In fact it's the most human of things.
During the demo Pall holds a Skype conversation with a German speaking colleague, Diana Heinrichs. If you are being picky you'll notice that the translation doesn't conform to German sentence order where verbs should be at the end of sentences. When Pall talks in English about planning to move to London the app uses "vershieben" (which does mean move in some contexts rather than "umziehen" which would have been the correct choice here. The audience detect one mistake in the translation to English when Diana appears to says that when she visits the US she will "take the opportunity to see her fiance my."
On the whole, however, it is obvious that both parties to the conversation would be able to understand each other even if they didn't speak a word of one another's native language.
In his blog post Pall sums this up by saying:
Imagine in the very near future technology allowing humans to bridge geographic and language boundaries to connect mind to mind and heart to heart in ways never before possible.
Microsoft Research has also brought out a video going over some of the background to Skype Translator, including its previous public demo by Rick Rashid in 2012, and again demonstrating an English/German conversation.
At the end of this video Peter Lee, Head of Microsoft Research comments:
With the Skype Translator its a full human-to-human interaction that crosses the language barrier. Its a truly magical experience.
Skype Translator first will be available as a Windows 8 beta app before the end of 2014.
---
GitHub Sees Exponential Rise In AI
15/11/2023
Developers are flocking to AI creating an explosion of generative AI activity in open source. The 11th annual Octoverse report, unveiled at last week's GitHub Universe event recorded 65K public g [ ... ]
---
GameMaker Free For Non-Commercial Use
30/11/2023
GameMaker, for creating 2D platform games and now part of the Opera family, has made a change to its prices and terms and it is good news. GameMaker is now free for non-commercial purposes on all [ ... ]
More News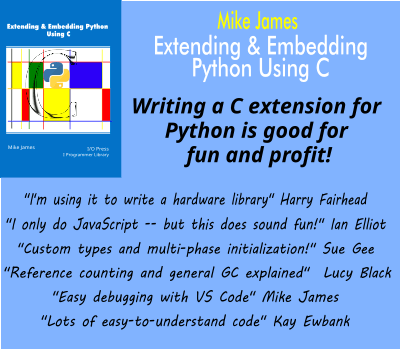 Comments
or email your comment to: comments@i-programmer.info
Last Updated ( Wednesday, 28 May 2014 )