LineFORM A New Use For A Robot Snake
Written by Harry Fairhead
Sunday, 15 November 2015
It is one of the traditional luxuries of university-based research that you really don't have to justify its practical value. LineFORM is a new way of using what is essential a robot snake mechanism. See what you think.
You probably already know about the wide range of different types of robot snake that are being developed by both universities and industry. They tend to use a standard structure - a set of motors linked one to another in a chain-like arrangement. As each motor turns it alters its angle relative to the motors it is coupled to. In this way the entire line of motors can wiggle from side to side and hence implement a snake-like locomotion.
This is fun to watch and slightly creepy if you happen to not much like snakes, but there is usually the justification and promise of serious practical applications. Robot snakes can snake their way down pipes and through small spaces and generally penetrate difficult places. On their way they can take video to reveal blockages and perhaps even help rescue people buried under collapsed buildings.
Now we come to LineFORM.
It has a robot snake mechanism, built by MIT's Tangible Media Group, but it has mostly lost the ability to move. Locomotion isn't its primary purpose; instead it has been engineered simply to demonstrated the fact that it can take up a huge number of different shapes - i.e. it doesn't have to be a straight line.
Watch the video to see it in action and to see the suggested uses that this ability might have:
So - is this an amazing breakthrough?
Would you buy one?
Are any of the use cases even reasonable let alone compelling?
Personally I found it entertaining to watch and I would have had a great deal of fun building or just playing with the device. It might have a future as a toy if the cost of building such a mechanism wasn't so high.
As the introduction to the video puts it:
"By utilising such aspects of lines together with the added capability of shape-shifting, we present various applications in different scenarios such as shape changing cords, mobiles, body constraints, and data manipulation to investigate the design space of line-based shape changing interfaces."
Unless anyone has any really killer app type ideas, I think that the investigation has reached its end of the Line.
More Information
Related Articles
The Snake Robot Arm Gets Everywhere
Robot snakes take to the trees
To be informed about new articles on I Programmer, sign up for our weekly newsletter, subscribe to the RSS feed and follow us on, Twitter, Facebook, Google+ or Linkedin.
---
Chatbots Hallucinate - Word Of The Year
25/11/2023
The propensity of AI-powered chatbots to provide misinformation is referred to as "hallucinating" and is something that has come to popular attention - to such an extent that the verb "hallucinate" ha [ ... ]
---
Microsoft Windows Announced 40 Years Ago
12/11/2023
Although it didn't launch until 1985, Microsoft Windows was announced in November 1983. It signaled the move for users from the command line to a GUI environment, something that some programmers still [ ... ]
More News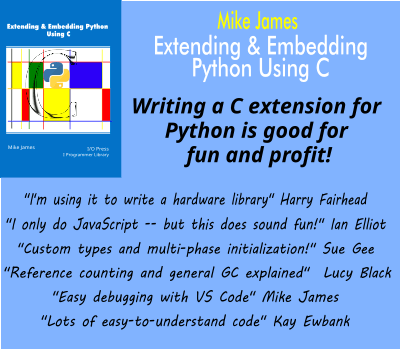 Comments
or email your comment to: comments@i-programmer.info
Last Updated ( Sunday, 15 November 2015 )