Google's Fuchsia Breaks Surface - But We Still Have No Idea What It Is For
Written by Mike James
Wednesday, 09 December 2020
Google is often the target of conspiracy theories, but it is the only possible reaction to Fuchsia as there is no explanation as to what it is for, or more precisely what it will be used for. It has now graduated to open source you can contribute to. Why?
The Google Open Source Blog says it all, but all isn't much:
"Fuchsia is a long-term project to create a general-purpose, open source operating system, and today we are expanding Fuchsia's open source model to welcome contributions from the public."
The key phrase here is "general-purpose". Many speculate that Fuchsia is a possible replacement for Android, but if so it has just taken the first step in a thousand-mile journey. A system like Android is more than just an operating system, just as Linux is more than just the kernel. If you think that Fuchsia is just a remodelled Linux, then you need to think again as it is based on a microkernel called Zircon. Although OS development is so complex that calling it a microkernel is an oversimplification:
"Although Fuchsia applies many of the concepts popularized by microkernels, Fuchsia does not strive for minimality. For example, Fuchsia has over 170 syscalls, which is vastly more than that of a typical microkernel."
Also new is the Fuchsia roadmap. This surely must be the place where the future of Fuchsia is summarized? If you look at the roadmap you might be disappointed to discover that it can be summed up as "move to version 2 of whatever subsystem is being discussed". It gives no clue as to where Fuchsia is going.
Linux has been under development for 25 years and Fuchsia just 4 years, so comparisons aren't really that fair. I suppose Fuchsia has the advantage of looking at the errors that the Linux project made over the years and hence doing things right from the start.
"Fuchsia is designed to prioritize security, updatability, and performance, and is currently under active development by the Fuchsia team."
It isn't clear at all what this statement means as it is at the level of "we will do things better". The "and is currently under active development by the Fuchsia team" emphasizes that fact that, despite opening up to external contributions, the control remains very much with Google. The team will consider contributions from outsiders, which is very good of them considering the unpaid work that goes into such efforts. Also notice that this isn't a "side project", members of the Fuchsia team are paid Googlers and are officially working on the project, which strongly suggests that Google has some idea what it's all for. Or is it just that Google is big enough to build an operating system just in case it needs one?
Most of the opinions that you will see flying about assert that the reason for Fuchsia is that Google needs an operating system that is free of the GPL and hence it can use as open source but with its own internal extras. This is more than likely true, but again it doesn't give any idea what the OS is intended for.
The only reasonable explanation is that it is Android 2, but only one document give even the slightest hint that this might be true. If you look at the graphics documentation you will find a section on Flutter - Google's Dart-based, cross-platform app development system.
At this point I suppose we should cue the spooky music from the X Files and suggest that Fuchsia is an alien operating system intended to take over the world. Who knows....
More Information
Expanding Fuchsia's open source model
Related Articles
Google's Fuchsia OS And The Forking Of Swift
Fuchsia Casts Shadow on Future of Android and Chrome
Google Promotes ChromeOS at Google I/O
Is Google's Fuchsia OS Destined For Android?
Google's Fuchsia OS And The Forking Of Swift
To be informed about new articles on I Programmer, sign up for our weekly newsletter, subscribe to the RSS feed and follow us on Twitter, Facebook or Linkedin.
---
2023 Hour Of Code Announced
10/11/2023
New activities for this year's Hour of Code have been announced. The focus for 2023,"Creativity with AI", is designed to let students learn about computer science and artificial intelligence.
---
Hydra Turns PostgreSQL Into A Column Store
13/11/2023
Hydra is an open-source extension that adds columnar tables to Postgres for efficient analytical reporting. Version 1.0 is generally available.
More News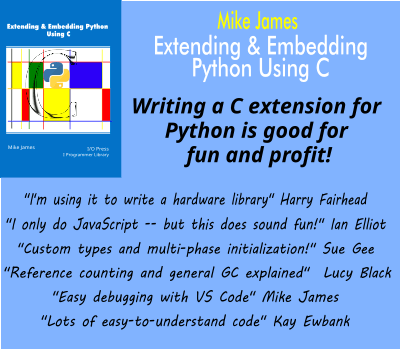 Comments
or email your comment to: comments@i-programmer.info
Last Updated ( Wednesday, 09 December 2020 )