Linux Has Over 3% Desktop OS Share
Written by Janet Swift
Wednesday, 19 July 2023
Statcounter's statistics for June show that Linux has passed a milestone - it has surpassed 3% as its Global Market share on the Desktop. Meanwhile Android, which we can think of as Linux for the mobile world, dominates on a worldwide basis, but not in the United States.
Personally I find this share suspiciously low but this probably has to do with the methodology used to obtain data. You have to bear in mind the Statcounter is a web analytics service whose tracking code is installed on more than 1.5 million sites globally. Every month, Statcounter records billions of page views to these sites and for each page view, discovers the operating system used and if the page view is from a mobile device.
The last time we commented on Linux usage was in May 2020 when Kay Ewbank reported Linux Doubles Market Share when, using figures from NetMarketShare it increased from a share of 1.36% of all desktop operating systems to 2.87% in the course of a month. The same effect wasn't detected by Statcounter on a worldwide basis where the Linux share actually declined from 1.71% to 1.61% in the same period (March - April 2020). As NetMarketShare ceased in October 2020, we can no longer make such comparisons.
Looking at the Desktop Operating Market Share graph for the period since the beginning of the pandemic to now the sudden dips in Windows market share correspond to surges in the performance of Unknown - suggesting that they are due to errors. Even so Windows has obviously lost market share in the past few months, going from 75.34% in December 2022 to 68.15% in June 2023, a loss of 7.19%. One reason for this could be that upgrading to Windows 11 generally requires an investment in new hardware, which both individuals and businesses may find hard to afford in the current economic climate. While this be a reason why Linux has increased its share OS X has obviously benefited, going from a share of 14.66% to in December 2022 to 21.32% in June 2023, a gain of 6.76%.
So what about the uptake of Windows 11 - has it slowed in the same period?
From this chart the answer is that it slowed in the last 2 months and the share of Windows 10, which had fallen to 67.95% in December, rallied to 73.31% in February 2023 and has since declined to 71.09%.
It was back in March 2017 that we reported Android Becomes World's Most Popular OS and at that time Statcounter reported that over all platforms Android had a share of 37.3%, which puts it marginally ahead of Windows (37.91%) for the first time ever. Although it has lost around 4% in the last 12 months, Android is clearly dominant with a market share that now stands at 40.17% compared to Windows 28.61%:
This is the global breakdown and things look very different for the United States on its own where Windows has a share of 35.81% and Android is relegated to 4th position with just 13.83%. In this region the desktop usage is clearly greater than mobile usage with OS X having a larger share than iOS, the opposite situation to that on a global basis.
On a global basis the desktop is giving way to mobile and Linux-using Android is more and more dominant. So while 3% on the desktop may make Linux sound marginal the reality is very different.
More Information
Related Articles
Android Becomes World's Most Popular OS
---
Seasonal Deals From edX and Udacity
17/11/2023
The season of discount deals has arrived early. edX is offering a 20% off selected courses and program bundles for Cyber Monday. Udacity has an even better Black Friday Deal with 50% off sub [ ... ]
---
Apache Pekko 1.0 Released
07/11/2023
Apache has released version 1 of Pekko, an open source toolkit and runtime simplifying the construction of concurrent and distributed applications on the JVM. Pekko is a fork of Akka and has come abou [ ... ]
More News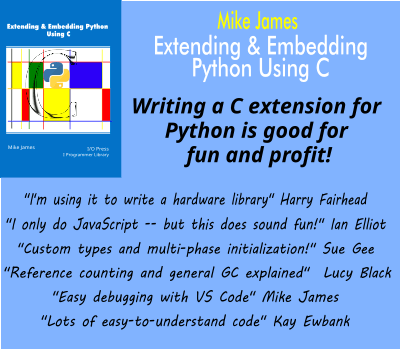 Comments
or email your comment to: comments@i-programmer.info
Last Updated ( Wednesday, 19 July 2023 )