Windows XP Starts To Bow Out
Written by Janet Swift
Tuesday, 04 November 2014
After stubbornly refusing to lose market share, Widows XP showed a sharp decline during October while Windows 8.1 experienced a marked increase.
At last there has been a significant shift in the Windows landscape. During October XP showed a decline of almost 7% - an unprecedented monthly drop and one that can be considered well overdue.
When XP support ended in April it was expected that its usage would start to decline. It did but only very slowly. It fell by 1.5% during April and then by less than 1% in each subsequent month, with only an imperceptible change of 0.02% between August and September.
So the latest figures from Net Market Share can be considered newsworthy.
(click in chart to open in new window)
Looking at the Desktop Operating System Share Trend, the other good news is that it is Windows 8.1 that has been the main beneficiary of the change. Its share leaped up by over 4%. Windows 7's share continued to creep up, by 0.36%. Window 8 had also saw a gain of 0.29% - and given it has such a small share that represented quite a hike!
Looking at the pie chart, if you aggregate the Window 8 and 8.1 slices you get a total of 16.8% - almost equivalent to XP's.
So does this shift indicate increased confidence in Windows? Given that there was nothing by way of security risks in October to scare XP users into abandoning their devices and there was news of Windows 10, I think yes, there is renewed faith in the future of Windows.
The message that Windows 8.1 Update 1 does remedy a lot of the problems that were a deterrent to upgrading may have managed to get through to XP users who had decided to stick rather than shift. If so we can expect so see a prolonged downward slope of the XP curve and a continued hockey stick for that of Windows 8.1.
Another reason we can expect Windows 8.1 sales to increase is that October 31st was the cut-off date for consumer versions of Windows 7, i.e. Home Basic, Home Premium, and Ultimate.
As we reported at the end of last year, sales of Windows 7 as a boxed software product ceased on October 31st, 2013 but both the Home and Professional versions could still be bought bundled with a new computer, or as an upgrade from the OEM who had sold you your computer for a further 12 months. Now that period is up and there is now no way to purchase any of the Home Versions.
The extension for Windows 7 Professional OEM sales, announced by Microsoft in February 2014, is still in force and there is still no date for the end of sales of PCs with Windows 7 Professional installed. Moreover, as Microsoft says it will provide one year's notice, it must be at least 12 months away.
Sales of retail software of Windows 8 also ended on October 31st but the date of its end of sales for OEMs, either with new hardware or as a software upgrade to customers, has not been announced but it is unlikely that many people will be wanting to buy it rather than Windows 8.1, for which no end of sales dates have yet been set.
---
AI Is Word of the Year 2023
05/11/2023
UK-based Collins Dictionary has named "AI" as its word of the year for 2023, explaining that usage of "AI" meaning Artificial Intelligence has quadrupled over the previous twelve months.
---
Apache Pekko 1.0 Released
07/11/2023
Apache has released version 1 of Pekko, an open source toolkit and runtime simplifying the construction of concurrent and distributed applications on the JVM. Pekko is a fork of Akka and has come abou [ ... ]
More News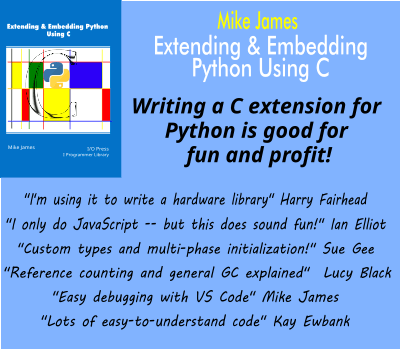 Comments
or email your comment to: comments@i-programmer.info
Last Updated ( Tuesday, 04 November 2014 )