Open Source Valued Despite Poor Documentation and Bad Behavior
Written by Janet Swift
Thursday, 22 June 2017
Findings from an Open Source Survey designed by GitHub together with researchers from academia, industry, and the community, provide interesting insights about the attitudes, experiences, and backgrounds of those who use, build, and maintain open source software. The full results are available as an open data set available on GitHub.
The survey had over 50 questions and collected responses from 5,500 randomly sampled respondents sourced from over 3,800 open source repositories on GitHub.com, and over 500 responses from a non-random sample of communities that work on other platforms.
The key insights identified by GitHub include:
Documentation is highly valued, frequently overlooked, and a means for establishing inclusive and accessible communities.


Negative interactions are infrequent but highly visible, with consequences for project activity.


Open source is used by the whole world, but its contributors don't yet reflect its broad audience.


Using and contributing to open source often happens on the job.
Open source is the default when choosing software.
With regard to the final point, 72% of respondents claimed they always seek out open source options when evaluating new tools. The main reason for this was security: 86% of those surveyed considered security extremely or very important in choosing software and 58% believed that open source software is usually better than proprietary software (58%) with respect to security.
While users also valued stability with 88% rating it extremely or very important, only 30% thought open source software more stable than proprietary options.. Similarly, while 75% of respondents value user experience, only 36% considered open source software superior in this respect.
(click in chart to enlarge)
The most prevalent problem identified in the survey was Incomplete or outdated documentation. This was observed by 93 percent of respondents, but on the other hand 60 percent of contributors say they rarely or never contribute to documentation.The finding that nearly a quarter of the open source community reads and writes English less than 'very well' is a factor that both contributes to poor or lacking documentation and the need for it to be clearly expressed and comprehensive.
Open source brings together people from all over the world, which can lead to conflicts. While serious incidents are rare, the public nature of open source makes Negative interactions highly visible.
(click in chart to enlarge)
While 18% of respondents have personally experienced a negative interaction with another user in open source, 50% have witnessed one between other people. By far, the most frequently encountered bad behavior is rudeness (45% witnessed, 16% experienced), followed by name calling (20% witnessed, 5% experienced) and stereotyping (11% witnessed, 3% experienced). More serious incidents, such as sexual advances, stalking, or doxxing are each encountered by less than 5% of respondents and experienced by less than 2% (but cumulatively witnessed by 14%, and experienced by 3%).
With regard to representation, findings reported by GitHub included:
The gender imbalance in open source remains profound: 95% of respondents are men; just 3% are women and 1% are non-binary. Women are about as likely as men (68% vs 73%) to say they are very interested in making future contributions, but less likely to say they are very likely to actually do so (45% vs 61%).


Along other dimensions, representation is stronger: 1% of respondents identify as transgender (including 9% of women in open source), and 7% identify as lesbian, gay, bisexual, asexual, or another minority sexual orientation. 26% are immigrants (from and to anywhere in the world) and 16% are members of ethnic or national minorities in the country where they currently live.


Women are more likely than men to encounter language or content that makes them feel unwelcome (25% vs 15%) as well as stereotyping (12% vs 2%) and unsolicited sexual advances (6% vs 3%). Unsurprisingly, women are also more likely than men to seek out help directly (29% vs 13%) from people they already know well (22% vs 6%), rather than ask for help from strangers in a public forum or channel.
GitHub also reported that the majority of employed respondents use and contribute to open source at work:
70% of respondents are employed full- or part-time, and 85% of those contribute in some way to software development (e.g. developers, designers, other roles in the software industry) frequently or occasionally in their main job.


Virtually all (94%) of those who are employed use open source at least sometimes in their professional work (81% use it frequently), and 65% of those who contribute back do so as part of their work duties.
There is plenty more to discover from this data, which is available to download and explore.
More Information
Open Source Survey Download Data
Related Articles
GitHub Octoverse Reveals The State Of Open Source
Vision Mobile Developer Survey Extended
Grimoire Lab-GitHub - Stats On Steroids
To be informed about new articles on I Programmer, sign up for our weekly newsletter, subscribe to the RSS feed and follow us on Twitter, Facebook or Linkedin.
---
PHP 8.3 Released
28/11/2023
PHP 8.3 has been released with improvements including explicit typing of class constants, deep cloning of readonly properties, and additions to randomness functionality.
---
Microsoft Launches SharePoint Embedded
30/11/2023
Microsoft has launched SharePoint Embedded, a new API-only cloud-based file and document management system that can be used by app developers to make use of the Microsoft 365 file and document storage [ ... ]
More News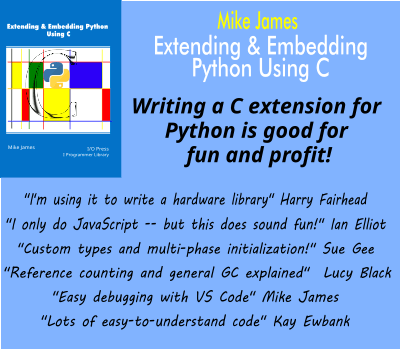 Comments
or email your comment to: comments@i-programmer.info
Last Updated ( Thursday, 22 June 2017 )