Why Students Participate in Summer of Code
Written by Janet Swift
Wednesday, 23 October 2019
Google Summer of Code is widely seen as beneficial both to the participating students and to the open source organizations. Now researchers have looked into what motivates students to participate and do they continue to contribute in the long term?
Readers of I Programmer will need no introduction to Google Summer of Code (GSoC), which we regularly report on. In brief its an annual program in which university students are paired with open source organizations for three month's worth of online programming experience. OSS projects benefit from the efforts of the students. As well as gaining experience, students are given a stipend to cover living costs, between $3,000 and $6,000 depending on country of residence.
The paper, "Google Summer of Code: Student Motivations and Contributions" reports:
Among its goals, GSoC aims to "Inspire young developers to begin participating in OSS development," and "Help OSS projects identify and bring in new developers and committers."
and the researchers wanted to discover the extent to which these objectives are met, together with investigating student's motivation in participating.
To do this they devised two questionnaires - one for participating students, the other for mentors. They sent out 1,000 survey invitations to students who had participated in GSoC between 2010-2015 (in which approximately 7,000 students participated) received completed questionnaires from 116. A smaller number of mentors, 730, were invited on the grounds that a considerable number of mentors participate in more than one edition of the program - but an even smaller proportion (7.3%) responded giving a sample size of 53. All but four of the students in the sample were male and so were all the mentors. The predominant age for first participation was between 21-25 years old (63), followed by 18-20 years old (45), whereas the majority of the mentors were over 30 (42).
Questions were devised to discover which of the following factors were important to participating students:
Career building
Entry to OSS projects
Peer recognition
Intellectual stimulation
Technical challenge
Using a 5-point Agree/Disagree scale mentors were asked straightforwardly the extent to which these factors motivated student's participation:
From these results, which shows stipends to be the prime motivating factor, the researchers concluded:
In essence, mentors perceived students' motivation as a pursuit of tangible rewards such as stipends, and the learning of technical skills to be used mainly for career building.

The students were asked a more convoluted form of the questions designed to discover which factors influenced them most:
This revealed that from the student perspective, the emphasis on stipends was much less. Instead the final factor "technical challenge" predominated, followed by "contributing to open source". Follow up interviews showed various reasons behind this concern from wanting to add a feature to an open source project they were already involved with through being passionate about FOSS in general to using GSoC to overcome the entry barriers to joining certain OSS communities.
Putting together the data from the student questionnaires and follow up interviews the researchers concluded:
The students typically entered GSoC for a paid experience in which they could use the practical knowledge obtained from participation for building their career portfolio. Nevertheless, some students entered mainly to be able to contribute to OSS projects
The researchers also looked into the extent to which students continued to contribute to OSS after GSoC and found that while most (57%) students intended to keep contributing actual retention rates were lower, with only 16% remaining as Core members and a further 13% making frequent contributions.
So Google Summer of Code does good, but perhaps not as much good for open source as we'd like to think it does. This is certainly no reason to scale it back or drop it altogether. No matter what the exact outcomes, they are for the good of code.
More Information
Google Summer of Code: Student Motivations and Contributions
Jefferson O. Silva, Igor Wiese, Daniel M. German, Christoph Treude, Marco A. Gerosa, Igor Steinmacher
Related Articles
Gearing Up For Google Summer of Code
Promoting Open Source Software
What Attracts Devs To Open Source
To be informed about new articles on I Programmer, sign up for our weekly newsletter, subscribe to the RSS feed and follow us on Twitter, Facebook or Linkedin.
---
Notepad++ Twentieth Anniversary
05/12/2023
An updated version of Notepad++ is available, on its 20th anniversary. The text editor first saw light in November 2003 when it was released on SourceForge.
---
Seasonal Deals From edX and Udacity
17/11/2023
The season of discount deals has arrived early. edX is offering a 20% off selected courses and program bundles for Cyber Monday. Udacity has an even better Black Friday Deal with 50% off sub [ ... ]
More News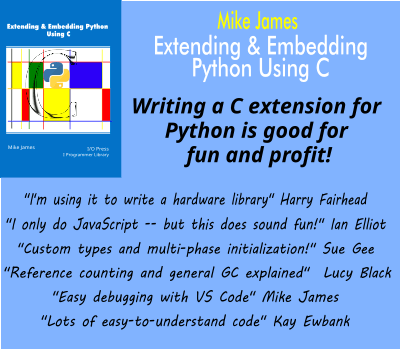 Comments
or email your comment to: comments@i-programmer.info
Last Updated ( Wednesday, 23 October 2019 )