Growing Demand For Open Source Talent
Written by Janet Swift
Thursday, 23 September 2021
Finding and retaining open source talent is an overwhelming priority for hiring managers and increasingly they are looking for those with certification.
This finding comes from the 2021 Open Source Jobs Report, the 9th annual report from the Linux Foundation, this year produced in collaboration with online training provider, edX.
We used to think of open source as a volunteer or community-based activity community. However, over recent years open source is increasingly important to companies who need to keep up with new technologies, in particular those needing cloud and container skills.
The annual Open Source Jobs survey from The Linux Foundation examines trends in open source recruiting and job seeking. This year's report is based on responses from more than 200 hiring managers at corporations, small and medium businesses (SMBs), government organizations, and staffing agencies across the globe and from more than 750 open source professionals, 75% of whom had been working as an open source professional for three years or more.
According to the survey findings 92% of hiring managers report difficulty finding prospective employees with open source skills. This is, of course, exacerbated by the fact that 50% hope to hire more open source professionals in the next six months compared to the last six months.
Part of the answer to the resulting skills shortage is through training existing employees and this is where the collaboration between edX and the Linux Foundation comes into play as explained in the report's Abstract.
Much of the world is rebounding from the economically crippling lockdowns of COVID-19, and hiring people with the right skills is proving to be a challenge. Nowhere is this more true than in the technology sector. The talent gap that existed before the pandemic has worsened due to an acceleration of cloud-native adoption as remote work has gone mainstream. With talent shortages around the globe, training existing staff has become even more important to meet the needs of migrations to the cloud and leverage open source technologies tied to those migrations.
Looking at the main findings, hiring open source talent is a high priority for 97% of hiring managers surveyed in 2021, and they are more likely than ever to look for open source professionals who hold certifications:
Three years ago fewer than half of hiring managers prioritized certifications, a year ago the proportion had already increased and now the proportion is almost nine out of ten.
The report comments:
This increase in prioritizing certification by hiring managers makes sense considering the rapid pace of change in open source technology. Professionals holding valid credentials are more likely to be familiar with the latest technological advances, helping ensure organizations have the skills needed to manage change efficiently and effectively.
In order to encourage employees to undertake training 88% percent of hiring managers report a willingness to pay for certifications, up significantly from 74% last year and 55% in 2018, a 60% increase in three years. According to the Linux Foundation:
Certifications help for recruiting purposes, but they are also a retention mechanism. In many cases, they can also make a company more competitive if it can tout a high number of certified IT professionals to its customers.
So what are the open source skills that hiring skills most want? For the first time it isn't Linux skills that come top of the list, instead it is Cloud/Container Technologies:
The report explains:
Cloud adoption spiked due to the pandemic, with Microsoft reporting they saw "2 years of digital transformation in 2 months" from customers, so this shifting was to be expected. The cloud depends heavily on infrastructure technologies, including Linux and networking. DevOps and security practices are also integrated into the management of cloud environments, explaining the importance hiring managers placed on those areas as well.
---
Call For Code Winners Announced
08/12/2023
The winners of the 2023 Call for Code competition have been announced, with prizes going to team AGNO, Phyto and team Synergy Squad, all of which used technologies like IBM watsonx and [ ... ]
---
Liberica Joins The Java CRaC Train
04/12/2023
CRaC is a novel technique that makes the JVM faster to start.
Liberica's JDK build has just added support for it. Here are the details.
More News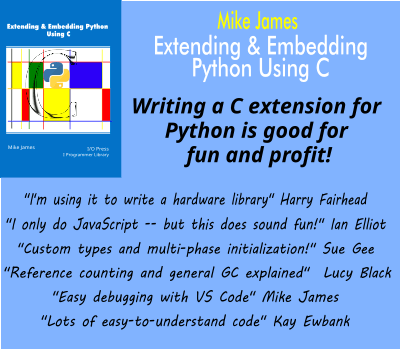 Comments
or email your comment to: comments@i-programmer.info
Last Updated ( Thursday, 23 September 2021 )