GitHub Sees Exponential Rise In AI
Written by Sue Gee
Wednesday, 15 November 2023
Developers are flocking to AI creating an explosion of generative AI activity in open source. The 11th annual Octoverse report, unveiled at last week's GitHub Universe event recorded 65K public generative AI projects built on GitHub in the past year and noted that almost a third of starred open source projects have a maintainer using GitHub Copilot.
Introducing "The State of the Octoverse 2023", GitHub's Chief Operating Officer Kyle Daigle has statistics that show that both Git and GitHub are booming. Citing Stack Overflow, 93% of developers use Git and its own data reveals that over 90% of Fortune 100 companies use GitHub.
As we reported at the time, in January 2023 GitHub passed the milestone of having more than 100 million developers using GitHub to build, maintain, and contribute to software projects. Other stats are that, with 420 million projects, GitHub saw a 27% year-over-year growth; in total there were 4.5 billion projects on GitHub in 2023; and the number of first time contributors contributing to open source projects reached an all time high.
Octoverse reports annually on the languages used on GitHub across OSS projects and as usual JavaScript is the predominant one. However in 2023 Java declined from third place, which it has occupied since 2019 when Python dislodged it from its original second place. TypeScript is the language that has now overtaken Java
It is commercially backed projects that attract the most open source contributions with Microsoft's VS Code coming top with over 20K contributors.
This year saw two AI-based projects, Stable Diffusion and Langchain being included in this table and this is just part of the exponential growth of generative AI on GitHub in 2023.
As stated in this video which sums up the main points in Octoverse 2023, by halfway through 2023, there were twice as many generative A.I. projects on GitHub than in all of 2022.
Another point highlighted in this video is a the rapid adoption of cloud-native technologies on GitHub, with a notable surge in usage of infrastructure as code workflows, Dockerfiles and other cloud native tools.
It also revaled a notable growth in private projects on GitHub, which increased almost 40% year over year and accounts for more than 80% of all activity on GitHub.
---
Generative AI For Beginners
06/12/2023
Here are two introductions to Generative AI - one from DeepLearning.AI presented by Andrew Ng, the other from Google Cloud Training. Both are on the Coursera platform and both are short, six hou [ ... ]
---
Microsoft Announces New Tools at Ignite
22/11/2023
Microsoft announced a range of new features for its tools at its annual Ignite conference, with new ways to customize Microsoft 365 and extra AI facilities for Azure.
More News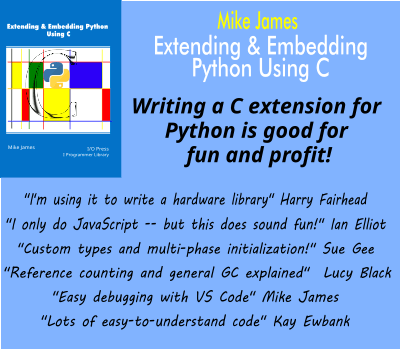 Comments
or email your comment to: comments@i-programmer.info
Last Updated ( Wednesday, 15 November 2023 )