Microsoft GitHub - What's Different
Written by Sue Gee
Monday, 05 November 2018
Microsoft's acquisition of GitHub for $7.5 billion was finalized in October and now Nat Friedman has completed his first week as its CEO. What impact will his leadership have on the world's biggest open source community.
Back in June when this deal was announced there was some nervousness that having Microsoft in charge of GitHub would drive developers away. This doesn't seem to have been the case and between June and the end of September 3 million developers joined, bringing the total number of users to over 31 million.
As he told the GitHub community in his Hello GitHub post, Nat Friedman has been active in open source in the 90s when he discovered Linux and made his first commit to GitHub in 2009, when GitHub was a year old.
His association with Microsoft is much shorter. He joined in 2016 when Microsoft acquired Xamarin, which Friedman had founded with Miguel de Icaza in order to continue with the Mono Framework, the open source, cross-platform .NET started in 2011 but abruptly stopped in its tracks when Attachmate acquired Novell.
Explaining his attitude to becoming part of Microsoft, Freidman wrote:
I was delighted to see that Microsoft was broadening its horizons as a developer-centric company by rallying behind technologies like Linux, Git, node, and Kubernetes. Microsoft had become a massive contributor to open source, and was remodeling its engineering culture after the example of open source projects.
And with regard to Microsoft acquiring GitHub, he continued:
I believe Microsoft is the ideal partner for GitHub, and as a developer who loves GitHub, leading its next chapter will be an incredibly exciting opportunity and responsibility. Just as open source helped launch my career, millions of people today depend on GitHub to help them learn, grow, and build amazing things. I'm determined to give that opportunity to millions more around the world.
Friedman, however, realized that his confidence in Microsoft might not be universally shared and he was quick to allay suspicion with:

I understand that there is some healthy skepticism in the community, so I wanted to be absolutely clear about two things:
GitHub will operate independently as a community, platform, and business. This means that GitHub will retain its developer-first values, distinctive spirit, and open extensibility. We will always support developers in their choice of any language, license, tool, platform, or cloud.

GitHub will retain its product philosophy. We love GitHub because of the deep care and thoughtfulness that goes into every facet of the developer's experience. I understand and respect this, and know that we will continue to build tasteful, snappy, polished tools that developers love.
He reiterated these two principles in his recent post on the GitHub blog and went on to say:
Three objectives will be top of mind for us as we build the future of GitHub:
Ensuring GitHub is the best place to run productive communities and teams
Making GitHub accessible to more developers around the world
Reliability, security, and performance
We will start by focusing on the daily experience of using GitHub and will double down on our paper cuts project [referring to a project dedicated to working directly with the community to fix small to medium-sized workflow problems, iterate on UI/UX, and find other ways to make the quick improvements that matter most]. We will improve core scenarios like search, notifications, issues/projects, and our mobile experience. And of course we are excited to make GitHub Actions [the new tool launched at GitHub Universe designed to cut down on the steps necessary to execute code] broadly available.
As Friedman and others have already pointed out, there is a great deal of sense in the deal between Microsoft and GitHub. Developers love open source, Microsoft needs the love of developers; developers love GitHub so Microsoft needs to ensure that it flourishes.
And as others have put it Microsoft buying GitHub means that it can't fall into the hands of a potentially worse entity such as Oracle or IBM.

More Information
Microsoft completes GitHub acquisition
Pull request successfully merged. Starting build...
Related Articles
Microsoft Buys GitHub - Get Ready For a Bigger Devil
The Ever Expanding GitHub Octoverse
GitHub Marketplace Now Accepts Free Apps and Offers Free Trials
Microsoft CodePlex Is Shutting Down
Microsoft Mass Migration To GitHub
To be informed about new articles on I Programmer, sign up for our weekly newsletter, subscribe to the RSS feed and follow us on Twitter, Facebook or Linkedin.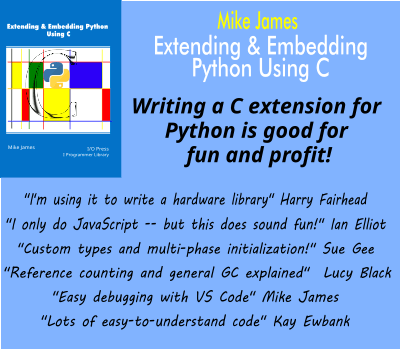 Comments
or email your comment to: comments@i-programmer.info
Last Updated ( Friday, 11 December 2020 )