Google Code-In 2014 Announced
Written by Sue Gee
Wednesday, 08 October 2014
Now in its 5th year Google Code-In is an opportunity for pre-university students aged between 13 and 17 to have an experience of real world coding and making a contribution to an open source project.
While Google Code-In is referred to as a contest, there are no cash prizes. Instead participants gain certificates for completing "bite-sized" tasks, win tee-shirts for completing three or more and a group of Grand Prize winners, two from each of the mentoring organizations, will receive a trip to Google's HQ in Mountain View for themselves and a parent or legal guardian for an award ceremony, an opportunity to meet with Google engineers, explore the Google campus and have a fun day in the San Francisco, California sun.
Over the past four years, Google has had 1,575 students from 78 countries complete tasks in the contest. This year it hopes to surpass 2,000 students and so is looking for at least 425 participants. This is an online contest and open to those aged over 13 and under 18 on December 1st, 2014 in most parts of the world, the exceptions being Cuba, Iran, North Korea, Sudan, and Syria, Brazil, Italy, and the Canadian province of Quebec.
For students who are looking for a career in software development, and want to participate in the Google Summer of Code (GSOC) program for university students, the main reward of this program is the contact it establishes with mentors within open source organizations. For this year's contest up to twelve open source organisations will be selected from among those with experience mentoring GSOC students. The successful ones will be announced on November 12th.
For students there is also the intrinsic satisfaction of completing worthwhile tasks in any, or a mix, of five categories:
Code: Tasks related to writing or refactoring code
Documentation/Training: Tasks related to creating/editing documents and helping others learn more
Outreach/Research: Tasks related to community management, outreach/marketing, or studying problems and recommending solutions
Quality Assurance: Tasks related to testing and ensuring code is of high quality
User Interface: Tasks related to user experience research or user interface design and interaction
Only one student can work on a task and the first step is to submit a "request to claim task" from the lists provided by the organizations.
Students work on one task at a time but can do as many as they can fit into the time period. While some are content simply to earn a certificate, most participants aim to win at least a tee-shirt. Students can work with one organization or with multiple organizations during the contest, but those who are setting their sights on a Grand Prize they will want to focus their work with one project.
The 2014 contest opens on December 1, 2014 at 9:00 AM PT (17:00 UTC) and registration involves filling in your student profile, uploading your proof of enrollment in a pre-university program (or home school program) and having your parent/legal guardian complete the Parental Consent form.
Although the contest then lasts for seven weeks to mid-January, 2015 it worth being quick of the mark to start claiming the tasks you are most interested in.
Like GSOC, Code-In can be a great experience for students and for open source organizations who now often credit work done within these two programs as they bring out updates to their products and services.
---
WCGI Is WebAssembly + Old School CGI
22/05/2023
WCGI combines the newest innovations with the technology of the old school. To what end? CGI is dead. Long live WCGI!
---
GPT For Regex - Pros And Cons
24/05/2023
RegExGPT is a online playground that lets you enter a source and a target string to let GPT generate the regular expression for a match. But what are the pros and cons of the GPT approach t [ ... ]
More News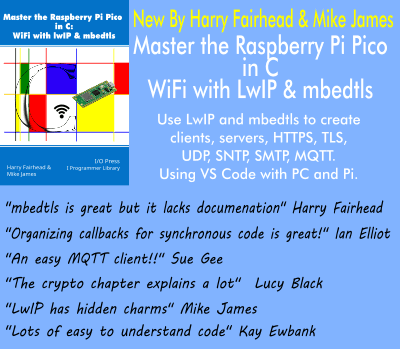 Comments
or email your comment to: comments@i-programmer.info
Last Updated ( Thursday, 04 December 2014 )