Mozilla Open Source Support Program
Written by Alex Armstrong
Monday, 26 October 2015
The Mozilla Foundation has launched the Mozilla Open Source Support program with an initial allocation of $1million which will be shared between up to 10 projects that Mozilla relies on.
News of this initiative, with the acronym MOSS, was posted on her blog, Lizard Wrangling, by Mitchell Baker, Chair of the Mozilla Foundation.
She writes:
Mozilla is a part of the open source and free software movement. We were born out of this movement. We prosper because of the technology and activism which comes from this movement. And we know that open source and free software remains a key part of the Internet and the online life we seek to build. We have had a grant program for many years. Now it is time to formalize a systematic way to provide a new level of support to this community.
Baker explains that idea is to support open source projects that contribute to its work and to the Web. Over the longer term the grant program will recognize projects that fall into two camps with
a) a "give back" element for open source and free software projects that Mozilla relies on; and
b) a "give forward" component for supporting other projects where financial resources from Mozilla can make our entire community more successful.
For the first round Mozilla is implementing the "give back" component and is intending to identify 10 suitable projects by December 12th.
Mozilla has started to compile a list of projects it relies on and is inviting Mozillains to help refine the terms and conditions for the MOSS program over the next few days.
Mozilla is obviously acting in its own interests in bolstering those Open Source projects without which it couldn't survive. Whether or not it also serves to improve its standing within the community may depend on the selection of recipients.
---
Demis Hassabis & Fei-Fei Li Are Up Beat On AI
17/05/2023
With so many doomsayers around at the moment it is almost a refreshing breeze to hear people talk about the positive side of AI. In a video Demis Hassabis and Fei-Fei Li talk about AI and Science.
---
BBC Giving Schools 700,000 micro:bits...
31/05/2023
... why? This raises so many questions on so many levels it is difficult to know were to start. A lesson or a warning for other countries?
More News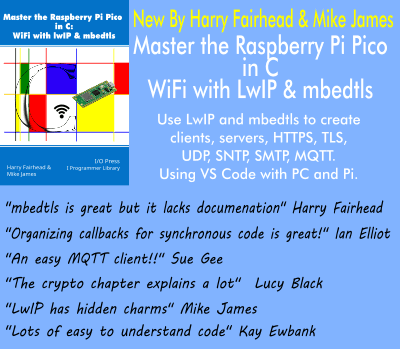 Comments
or email your comment to: comments@i-programmer.info
Last Updated ( Friday, 11 December 2015 )