Azure Extends Intelligent Cloud and Intelligent Edge
Written by Sue Gee
Tuesday, 08 May 2018
Attendees at the first day of Microsoft's Build 2018 developer conference, heard CEO Satya Nadella announce, "The world is a computer". He also made many references to "the intelligent edge". Let's shed some light on these enigmatic remarks
In his blog post after the event Satya Nadella writes:
The era of the intelligent cloud and intelligent edge is upon us. This morning, I shared how this will be driven by advances in ubiquitous computing, artificial intelligence, and multi-sense, multi-device experiences.
and he goes on to provide the salient details of how this will be achieved.
For Ubiquitous Computing, Nadella explained that Azure is being built as the world's computer and that 70 new capabilities are being introduced at Build. Specifically:
Azure Stack is an extension of Azure and enables a truly consistent hybrid cloud platform, including the ability to decide where applications and workloads should reside.
Azure IoT Edge allows devices on the edge to act on their own and connect only when needed.
Azure Sphere, announced last month, is a new solution to secure the 9 billion microcontroller-powered devices that are built and deployed every year, completing the ubiquitous computing fabric.
Microsoft announced it is open sourcing the Azure IoT Runtime so that developers can modify, debug and have more transparency and control over their edge applications.
To bring AI to the edge, Custom Vision will be the first Azure Cognitive Service available for the edge and others will follow in the coming months to build applications that use powerful AI algorithms that interpret, listen, speak and see for edge devices.
Two partnerships were also announced. Together with Qualcomm, Microsoft is creating a vision AI developer kit running Azure IoT Edge to enable new camera-based Internet of Things (IoT) solutions. And, with DJI, the world's biggest drone company, it is creating a new SDK for Windows 10 PCs to bring full flight control and real-time data transfer capabilities to Windows 10 devices.
In this video Sam George, Director Azure IoT gives a taste of how this plays out, culminating in a drone demonstration:
Other AI advancements announced at Build 2018 include a preview of Project Brainwave, an architecture for deep neural net processing, that is now available on Azure and on the edge. According to Microsoft, Project Brainwave makes Azure the fastest cloud to run real-time AI today.
Among the new Azure Cognitive Services updates is a unified Speech service that makes it easier for developers to add speech recognition, text-to-speech, customized voice models and translation to their applications. There are also new updates to Microsoft's Bot Framework, which combined with its new Cognitive Services updates:
will power the next generation of conversational bots, enabling richer dialogs and full personality and voice customization to match a company's brand identity.
As regards the third element, multisense and multidevice experiences, a trio of initiatives were announced, We have already reported on Project Kinect for Azure. Designed for AI on the Edge, this comprises a package of sensors that contains Microsoft's time of flight depth camera, with onboard compute, in a small, power-efficient form factor. According to Microsoft:
Project Kinect for Azure brings together this leading hardware technology with Azure AI to empower developers with new scenarios for working with ambient intelligence.
The other two initiatives are Windows 10 apps for Firstline Workers, a group Microsoft has been increasingly interested in supporting, and are designed to use mixed-reality capabilities:
to enable richer experiences that understand the context surrounding people, the things they use, their activities and relationships.
Microsoft Remote Assist is intended to enable customers to collaborate remotely with heads-up, hands-free video calling, image sharing, and mixed-reality annotations. Firstline Workers can share what they see with any expert on Microsoft Teams, while staying hands on to solve problems and complete tasks together, faster.


With Microsoft Layout, customers can design spaces in context with mixed reality, import 3-D models to create room layouts in real-world scale, experience designs as high-quality holograms in physical space or in virtual reality, and share and edit with stakeholders in real time.
Windows is very clearly not the center of the Microsoft universe any more. Azure is the key component that is being promoted and extended at every opportunity.
More Information
Opportunity and responsibility in the era of the Intelligent Cloud and Intelligent Edge
Advancing the future of society with AI and the intelligent edge
Unlocking the IoT promise—from the intelligent cloud to the intelligent edge
Related Articles
Microsoft To Spend $5 Billion On IOT
Microsoft Chooses Linux for IoT
Azure Updates Announced At MS Connect()
To be informed about new articles on I Programmer, sign up for our weekly newsletter, subscribe to the RSS feed and follow us on, Twitter, Facebook or Linkedin.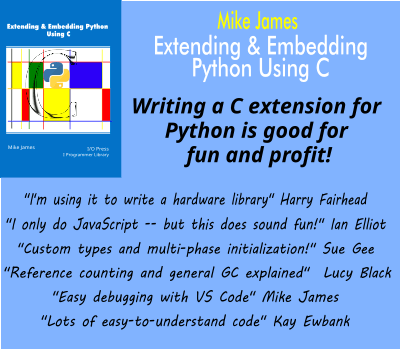 Comments
or email your comment to: comments@i-programmer.info
Last Updated ( Tuesday, 08 May 2018 )