AWS Adds Features, Cuts Prices
Written by Kay Ewbank
Friday, 09 March 2012
Amazon is doing everything it can to maintain its position in the cloud, with announcements of new features for EC2 and yet another price drop for AWS.
The new features start with the ability to launch 64-bit Amazon Machine Images (AMIs) on m1.small and c1.medium instances.
The idea is that this will mean you can create a single 64-bit image and scale it across micro, standard, high CPU and high memory EC2 instances.
The next announcement is another instance type, m1.medium. This thirteenth instance is described as ideal for many applications that require a reasonable amount of CPU and memory, but do not require all the resources of an m1.large instance.
The final addition is the ability to log into your Linux instances directly from within the Amazon EC2 management console without the need to install additional software clients.
Alongside the new services on EC2, Amazon has announced a further drop in the prices for Amazon Web Services (AWS). According to the Amazon Web Services blog there will be no inbound data transfer fees and lower outbound data transfer for all services including Amazon CloudFront.
AWS has reduced pricing more than a dozen times in the last four years. The specific services that are seeing price drops are EC2 instances, ElastiCache, Amazon Relational Database Service (RDS) and Amazon Elastic Map Reduce. The price drops vary, but across the board are more significant for Reserved Instances.
For example, EC2 users will see a reduction of up to 10% for on-demand instances, but up to 37% for Reserved Instances.
Amazon's email to customers informing them of the new rates pointed out the advantages of reserving instances:
"When compared to On-Demand Instances, Reserved Instances enable you to reduce your overall instance cost by up to 56 percent. You pay a low, one-time fee to reserve an instance for a one- or three-year period. You can then run that instance whenever you want at a greatly reduced hourly rate."
If Amazon can persuade customers to make use of Reserved Instances, it's easier for them to calculate what capacity they need. In addition, if you've paid in advance for reserved instances, it's less likely you'll swap to a different provider as you'd lose out on instances you'd reserved but not yet used.
If you want to get started with AWS, it's worth remembering that Amazon has a free usage tier that is available for a year.
More Information
Related Articles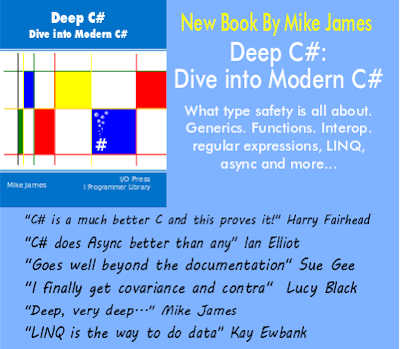 Comments
or email your comment to: comments@i-programmer.info
To be informed about new articles on I Programmer, subscribe to the RSS feed, follow us on Google+, Twitter, Linkedin or Facebook or sign up for our weekly newsletter.
Last Updated ( Friday, 09 March 2012 )