Facebook Shuts Parse Mobile App Platform
Written by Lucy Black
Friday, 29 January 2016
Parse, the cloud storage and support service for mobile developers, owned by Facebook since 2013, is shutting down. Current users have twelve months in which to migrate.
Parse was founded in 2011 as a multi-platform cloud-based PaaS (Platform as a Service) and by the following year already had attracted a following of 20,000 developers. Facebook acquired it in 2013 and it continued to grow both in terms of user base and functionality allowing devs to add a powerful scalable backend to their apps to take care of care of push notifications, connectivity and data storage. This made Parse one of Facebook's key developer services.
From Facebook's point of view, however, the fact that it was up against strong competition from Microsoft Azure, Amazon Web Services and Google Cloud meant that Parse was too expensive a service to continue to provide, as indicated in the company's statement on Janaury 28 about the impending closure:
"Starting today, we're winding down support for Parse. We're always evaluating how we can best serve our developer community, and moving forward we want to dedicate more resources to high-impact products and services in areas like analytics, monetization, discovery, and authentication."
Writing on the Parse blog, Kevin Lacker, co-founder of Parse and now its CTO at Facebook, also expressed the idea that Facebook needs to focus its resources elsewhere. He did, however, express sympathy for the way the developer community that will be affected:
We understand that this won't be an easy transition, and we're working hard to make this process as easy as possible. We are committed to maintaining the backend service during the sunset period, and are providing several tools to help migrate applications to other services.
The tools in question are a database migration tool, to take data from a Parse app to any MongoDB database; and Parse server, an open source API Server which will let developers run most of the Parse API from their own Node.js servers or on Heroku or any MongoDB-powered server.
There is already a migration guide which admits:
For most apps, the migration process is non-trivial, and will require dedicated development time. We recommend the following schedule:
April 28, 2016: Data migrated to a self-hosted MongoDB (Step 1)
July 28, 2016: Finish setting up your self-hosted Parse Server and release a new app pointing to it (Steps 2-12)
Following this schedule will give you time to develop your own Parse Server, as well as train your development team to maintain and scale the service.
Given the way in which Parse had been promoted at Facebook's F8 developer conference over the past two years news of its closure was unexpected an came as a very unwelcome surprise with developers said to be "up in arms" about the decision.
This isn't the first time that Facebook has provoked anger and disappointment among its developers. We'll have to wait and see how it copes with this crisis.
---
Google's Large Language Model Takes Control
08/03/2023
of a robot. No it isn't Skynet just yet, but it is looking a more likely scenario. Until recently I thought that much of the hype about large language models was just that - hype. Now I'm not so sure. [ ... ]
---
Stride3D - Life beyond Unity?
27/02/2023
Stride is an opensource C# game engine for realistic rendering and VR. With the recent Unity turmoil can it become a valuable replacement? Let's find out.
More News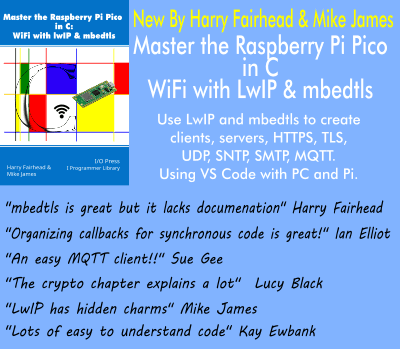 Comments
or email your comment to: comments@i-programmer.info
Last Updated ( Friday, 29 January 2016 )