New Greek Finance Minister Sorted The Steam Economy
Sunday, 01 February 2015
Yanis Varoufakis, who has now at the center of the Greek financial crisis, which in turn will determine the future of the whole Eurozone economy, served as Valve's economist-in residence, overseeing the introduction of the Steam Market. Is this a good basis for his challenging new role?
When Valve first emailed Varoufakis, asking him to get involved, Varoufakis had never heard of the video games company whereas Valve CEO Gabe Newell had already been following the economist's blog.
Newell wrote:
Here at my company we were discussing an issue of linking economies in two virtual environments (creating a shared currency), and wrestling with some of the thornier problems of balance of payments, when it occurred to me "this is Germany and Greece", a thought that wouldn't have occurred to me without having followed your blog. Rather than continuing to run an emulator of you in my head, I thought I'd check to see if we couldn't get the real you interested in what we are doing."
Within a few week's Varoufakis, former Professor of Economics at the University of Athens author of several influential books, took on the additional role of Valve's economist-in residence and oversaw the introduction of the Steam Market, a process that, in his own words, required him:
to forge narratives and empirical knowledge that (a) transcend the border separating the 'real' from the digital economies, and (b) bring together lessons from the political economy of our gamers' economies.
The experience of establishing a digital economy involving questions about exchange rates and trade deficits now seem very pertinent.
Talking about the Valve scenario back in 2013 Varoufakis mused:
"Suppose you allow members of one community to trade their assets . . . with members of other communities, or across games. Suddenly, exchange rates across different economies emerge and so does some sort of balance of payments. Should we fix that exchange rate across this set of economies, eurozone style? Should we worry about internal imbalances evolving within such a currency union?"
A week ago Greece had a change of government when the left wing anti-austerity party Syriza was voted in by an electorate looking for an end to government cuts. Varoufakis was appointed as Finance Minister with a commitment to economic and political reform. Now it is real financial imbalances that he has to fix, with both a tight deadline and seemingly intransigent players involved in the game.
Hopefully his experience in the gaming industry will stand him in good stead.
---
Amazon Ditches MongoDB, Launches Rival
14/01/2019
Amazon has launched a database that's compatible with the MongoDB API, but doesn't use any MongoDB code. The move is being seen as a counter-move to MongoDB's attempt to make Amazon pay up for using i [ ... ]
---
The 12 News Days of Xmas 06 - June
27/12/2018
June isn't quite the silly season, but some of the news items in the month were fairly silly - others more worrying than silly.
More News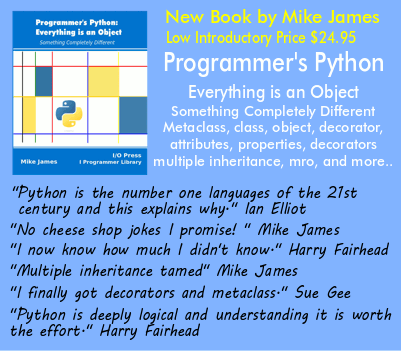 Comments
or email your comment to: comments@i-programmer.info
<ASIN:B00SV1T1VE>
<ASIN:B00BBUQC9G>
<ASIN:B007ZZ2WUO>
Last Updated ( Sunday, 01 February 2015 )