Change Blindness - A Concern For UI
Written by David Conrad
Wednesday, 02 May 2018
We already touch and speak to our phones, but new research presented at the 2018 CHI Conference on Human Factors in Computing Systems shows how the distance to a user's face can be a new input that could mitigate "change blindness" - missing vital information shown on a mobile device.
The researchers led by Professor Aaron Quigley, from the School of Computer Sciences at the University of St Andrews explored the way in which users move their mobile phones - bringing them closer and moving them away in an attempt to read information. They demonstrated not only that this behavior could result in change blindness, which occurs when users fail to notice a single change within their field of view, but also that mobile proximity aware interfaces exhibit more change blindness than static displays.
Today's mobile phones equipped with front facing cameras or sensors, which can map a user's face to detect its distance from the screen, can be used to create interfaces which adapt as users change their distance to the display. For example, fonts can change or their size can get bigger when further from a user's face or more details can appear on a map when they look closer. In order to accommodate such changes fewer updates may be shown on a device from applications, such as social media updates and messages, which can be obscured as display content changes.
The researchers consider the way in which proximity aware interfaces in mobile devices can allow the use of a map to navigate a city - a user can hold the device at arm's length and the interface would show an arrow and expected time of arrival at a destination. When the user move the screen closer they would start to see some of the large roads and streets along the route, but only when they bring the device very close they see the street names.
In experiments with a map interface displayed on a 7-inch tablet participants missed on average 43% of changes when the tablet was moving while only 29% of changes were missed when the tablet was not moving. The action of moving a tablet resulted in 64% of gradual changes and 42% of instant changes were missed.
Lead author, Professor Aaron Quigley, said:
"This research highlights the dangers this presents with important updates you might miss but also new opportunities to adapt interfaces in discreet ways which might make them easier to use, games easier or harder to play, allow for entirely new types of maps, new ways to view your messages or social media.
"Application developers need to be aware of change blindness when creating mobile interfaces to ensure important updates are not missed. These can be surprisingly large changes which many would think they won't miss but evidence shows they do. Secondly, it will allow designers to develop new types of interfaces such as a proximity aware mobile map."
More Information
'Change blindness in proximity-aware mobile interfaces' by Michael Brock, Aaron Quigley & Per Ola Kristensson published by Association for Computing Machinery (ACM) DOI (10.1145/3173574.3173617)
Related Articles
Right On The Button - New Ways To Press
Bing Maps Improves BirdsEye Presentation
To be informed about new articles on I Programmer, sign up for our weekly newsletter, subscribe to the RSS feed and follow us on Twitter, Facebook or Linkedin.
---
Copilot X Star Of Show on Build Day 1
24/05/2023
What do you get if you combine GitHub Copilot with ChatGPT? The answer is Copilot X which is set to revolutionize how we build apps. GitHub CEO Thomas Dohmke showcased it on the opening day of Build a [ ... ]
---
What Devs Think About AI
10/05/2023
A survey from open data platform Directus reveals that the majority of developers are cautiously optimistic about the impact AI could have on the websites and software they produce. Despite concern ab [ ... ]
More News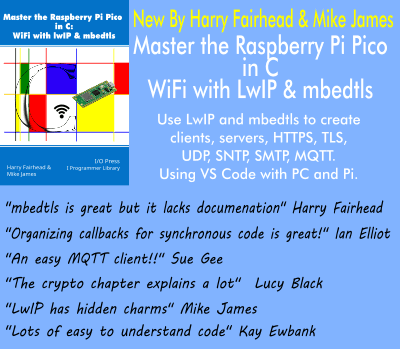 Comments
or email your comment to: comments@i-programmer.info
Last Updated ( Wednesday, 02 May 2018 )